January 2023
A positive start to the year
With bad news coming at us from all sides over the last year, staying optimistic as 2023 begins might seem like a tough ask. But at Camden we truly believe that the only way forward is with positive intentions expressed as authentic actions. So on that note, our first newsletter of the year is all about making an effort to look on the bright side and doing whatever is necessary to change things for the better.
MUST-READS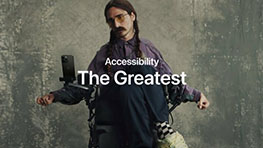 Apple's The Greatest ad
It's easy to be cynical about this ad from Apple that was released to mark last month's International Day of People with Disabilities. Sure, Apple is the world's richest corporation and wants us to buy its stuff, but we salute the decision to leverage their worldwide platform to represent and celebrate people from marginalized groups who are rarely seen on our screens.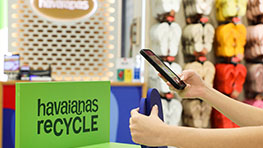 Flipping used flip flops
Brazilian flip flop sandal brand Havaianas recently pledged to collect and recycle 10% of the products sold at its stores in the Asia Pacific region as part of a company-wide sustainability initiative. Following a successful trial run in Australia, customers in other APAC locations, such as Singapore, The Philippines, Indonesia and Thailand, are bringing in their old Havaianas for future transformation into rubber playground floors for schools and athletic running tracks, among other uses.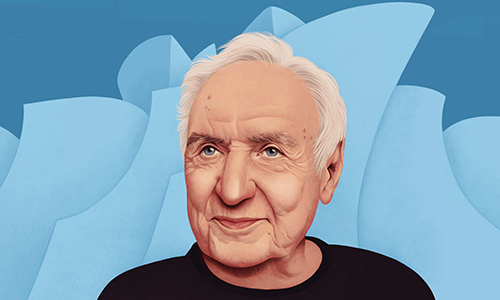 Plan thoughtfully, execute surgically
In the world of architecture, Frank Gehry and his colleagues have an astonishing track record. "People presume I'm going to be over budget. Which isn't true," says Gehry in this interview with the Harvard Business Review. "All my buildings are built to the budgets agreed upon with the clients." Not only that, they are stunningly beautiful. As we find ourselves in a period of economic uncertainty, projects may be rushed and unwise decisions made. But the best way for a client to maximize ROI when every dollar counts, is to trust the expertise of an organization that has a clear strategic and creative process. At Camden, Pivotal Thinking is the applied philosophy that helps us find unique insights and unexpected ideas to turn our clients' raw ambition into measurable results.
SNAPSHOT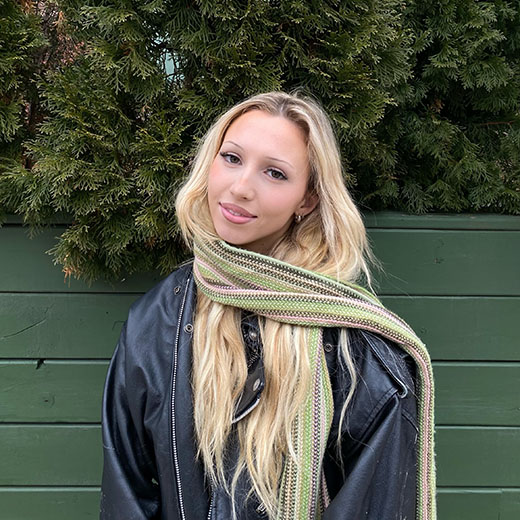 A positive personal impact
Danielle Zinniger is the recipient of the first ever Camden Advertising Award for French-Language Marketing. After growing up in Quebec, Danielle is in her third year in the Creative Industries department at Toronto Metropolitan University, specializing in graphic communications and interior design. 

Danielle told us, "This grant means a lot to me, not only because the French language is a huge part of my life, but receiving this grant will have a considerable impact on my financial situation, helping me devote more energy to my studies."
BY THE NUMBERS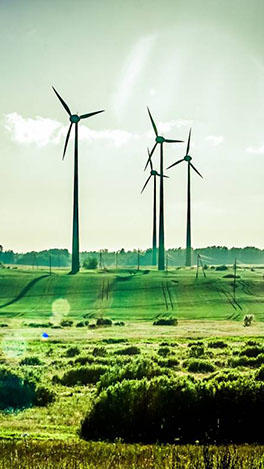 11.11
That's the name of the world's biggest shopping festival. If you've never heard of it, you probably aren't in China! Double 11 (or Single's Day) gets bigger every year, however it's not all about consumption. Retail giant Alibaba claims that it used 30% more clean energy than it did for the previous edition of 11.11.

Source
EARWORTHY
Calling Bullsh!t
In the Calling Bullsh!t podcast, former creative director Ty Montague explores purpose-washing: the gap between what companies say, and what they actually do. In this episode, he interviews Unilever CEO Alan Jope about the company's ambitious vision to make sustainability commonplace in 190 countries. Jope believes that there is no tradeoff between responsible, purposeful, sustainable business and strong financial performance. As a creative agency with our own CSR initiatives, we at Camden are heartened to learn about Unilever's ongoing efforts to stick to its purpose-led roots.