Palladium chooses Camden for international campaigns
Targeting Gen Z and a new face for the brand
Montreal, April 12, 2023 – Palladium, the iconic French shoe and boot brand that recently celebrated its 75th anniversary, has chosen Camden to create and produce campaigns for its various global markets. Focused on the launch of new models from its Metropolitan range for the Spring/Summer 2023 season, these offensives primarily target urban customers, particularly the Gen Z demographic, leveraging on the brand's "Dare to explore" signature.
The discovery of the Palladium brand by new customer segments has guided the tone of the creative platform, which relies on a bold and dynamic approach that embraces the codes of Gen Z. The first commercial and photoshoot series, which came out in March, presented the new Pallatower shoe model along with a figure who epitomizes Palladium's values of liberty and self-discovery – content creator and entrepreneur, Manon Lanza. Manon becomes the primary ambassador for the campaign video, digital and traditional media, and also through a series of social activations with her community on Instagram (@allonrider).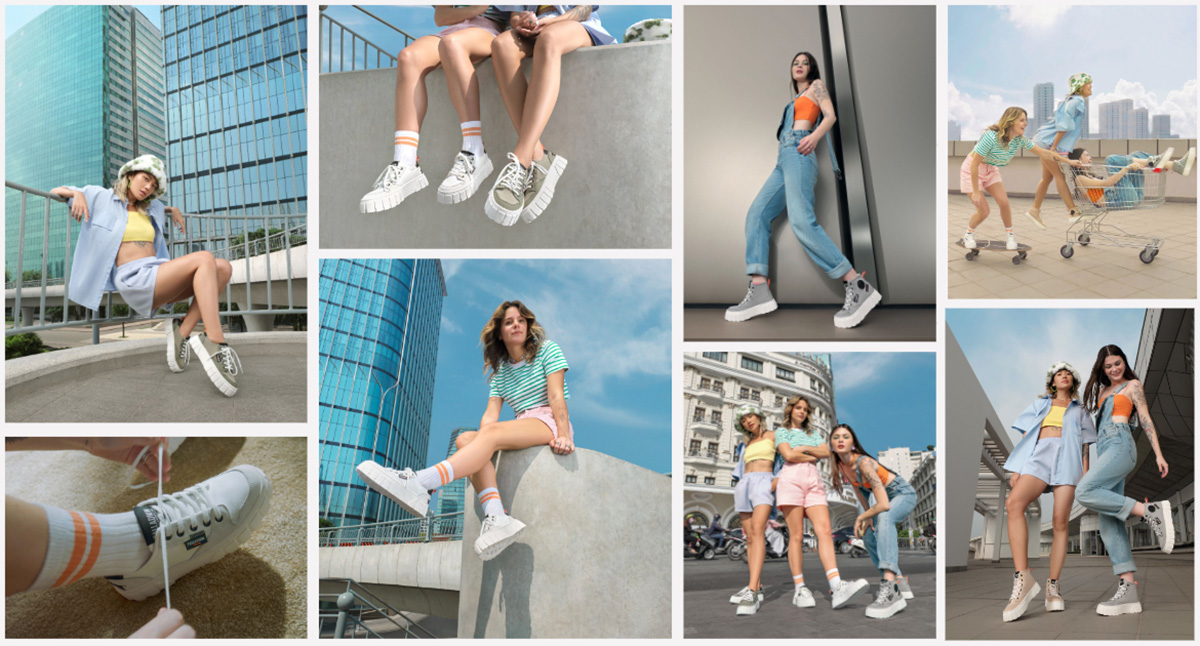 The campaigns were shot in Vietnam last December in collaboration with production company Booncha, located in Ho Chi Minh City. The next campaign will be released in May.
"This project is a significant achievement in Camden's history, showcasing a brand that's daring, agile, and friendly, and a creative product with international appeal. A big congratulation to Fanny Mounier, Rodolphe Chambon, and all our teams involved. Camden offers the proximity of the best boutique agencies and the global expertise of major networks. This cross-border collaboration with Palladium is another testament to our relevance", concludes Mathieu Bédard, CEO of Camden.