Clarins Canada and Camden join forces and drive results
Following last fall's successful campaign for Clarins Double Serum, luxury skincare and cosmetics giant Clarins Canada asked Camden Advertising to helm the nationwide launch of its new V Shaping Facial Lift serum, a product that responds to a growing trend among Asian Canadian women. 
Camden targeted this niche market using a highly focused media strategy designed to generate sales (both in-store and online) and improve CRM. The product awareness campaign featured mobile marketing, out-of-home advertising and social media.
The Camden Toronto team consulted with Clarins product managers to identify the most effective location for a digital signage campaign. Vancouver's CF Pacific Centre shopping mall was chosen owing to the strong presence of Asian customers and cosmetics stores such as The Bay, Sephora and Shoppers Drug Mart.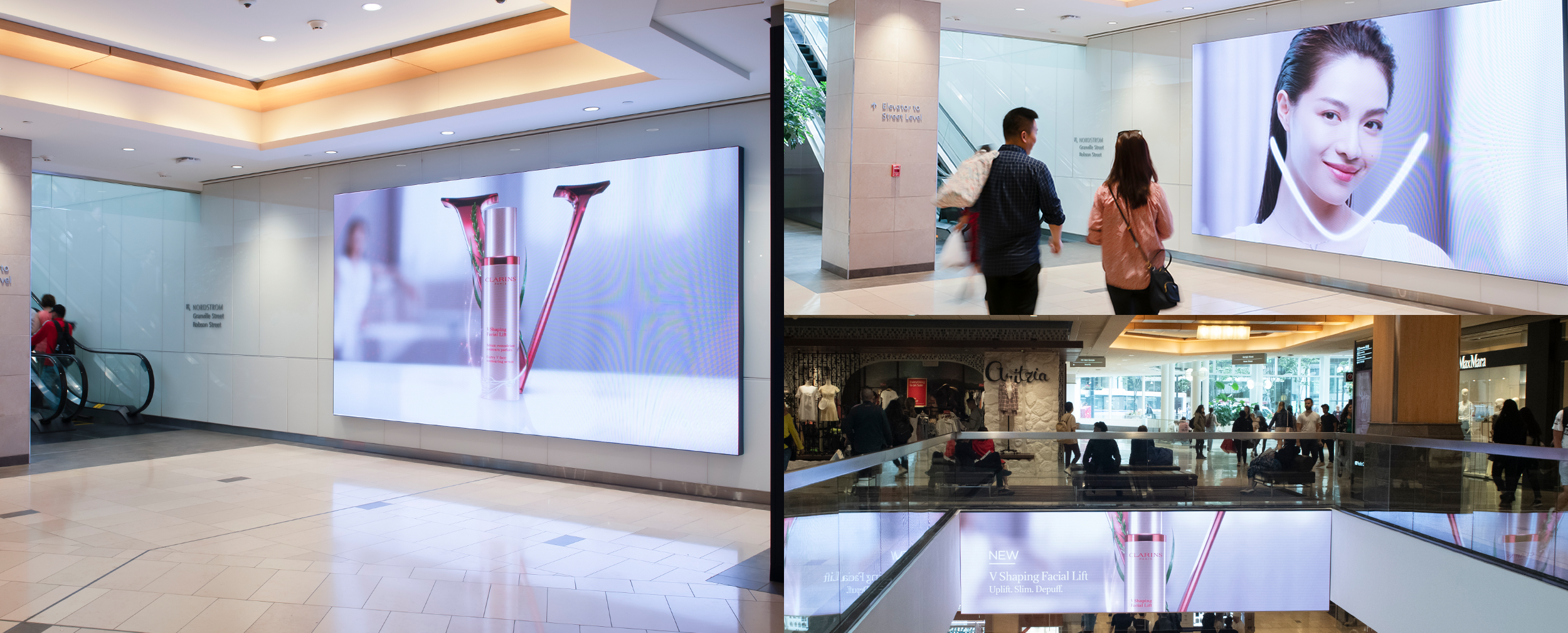 Other malls with strong target market potential were geofenced for a mobile marketing campaign that sought to boost in-store traffic. A two-pronged Facebook Ads and TrueView (YouTube) contest also bolstered Clarins' CRM, while generating online sales through impactful formats that showcased the product's unique properties. 
The results exceeded client expectations. Shoppers who had been exposed to digital posters spent over 50% longer* interacting with mobile banners. The campaign was also an ecommerce success, with Clarins V Shaping Facial Liftserum becoming the second-most purchased product in the brand's online store.

* Mobile banner traffic +51.18%
Credits:

Advertiser: Clarins Group, Caroline Morin, Mylène Corriveau, Thao Ly Chau Tran
Agency: Camden
Media strategy: Camille Poulin, Marie-Michèle Jacques
Client services: Camille Poulin
Social media: Yara El-Soueidi
Design: Caroline Perrin
Quality assurance: Christiane Rioux, Susannah Rubin