Camden launches remote-produced TV ad for Sobeys convenience store brand Voisin
Year-long marketing campaign highlights new regional ready-to-eat offering
Montreal, June 21, 2021 – A mass-media, digital and in-store campaign created by Camden's Montreal office for the Sobeys-owned Quebec convenience banner Voisin has kicked off with a 30-second TV spot that defied pandemic restrictions by being produced and directed remotely.
When the original concept of a province-wide tour featuring region-themed fresh food options proved impossible to execute during Quebec's lockdown, Camden's philosophy of Pivotal Thinking proved its value for the agency's long-standing client Sobeys. Eight influencers who live in regions mentioned in new product names were cast for their fit with Voisin's audience of road warriors and busy parents. The campaign's Chez mon Voisin theme leverages the meaning of the banner's name (voisin = neighbour) to neatly dovetail the brand promise with convenient, buy-local solutions.
Supported by a contest, POS signage and website/mobile banners, the campaign is a natural extension of the successful Voisin brand platform created by Camden in fall 2020 that featured the letter V from the logo as a checkmark representing tasks completed. Chez mon Voisin will depict eight authentic lifestyle situations where Voisin enables each influencer to check an item such as "A coffee for the road" off a branded checklist.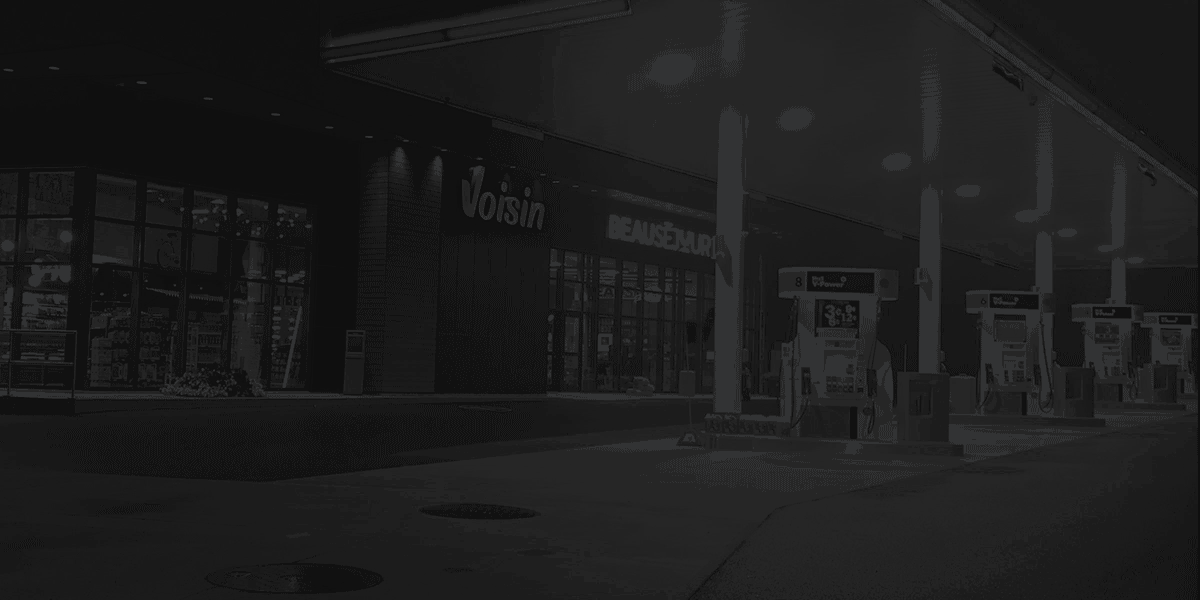 Local influencers share their pride with the rest of the province through co-created social media content. The campaign's first featured product is a tortilla wrap from Gaspé, launched on a road trip to Matane by influencer Andrew O'Reilly and his girlfriend Emy.
The campaign is slated to run until 2022 and also involves social media content co-created by the eight influencers, as well as television banners that will appear at the bottom of the screen on select specialized cable channels.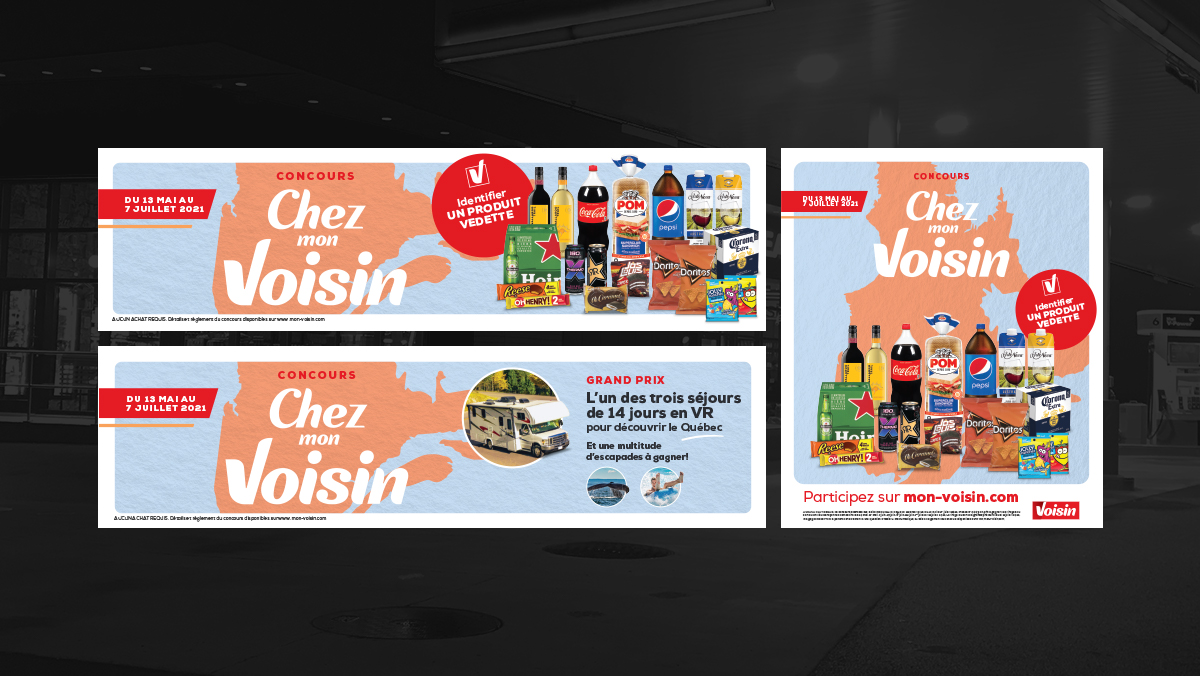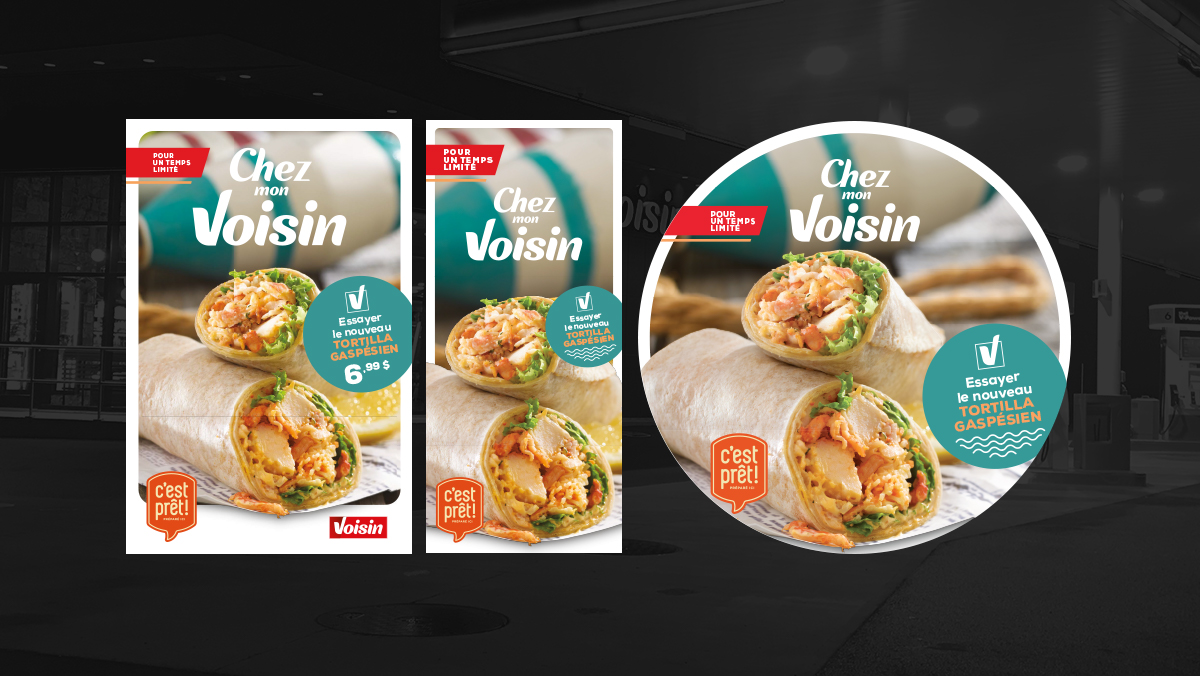 Credits
Client: Sobeys, Raynald Pepin, Lisa Mecatti
Account director: Valérie Fleury
Project manager: Angélique Boulet
Creative director: John Dutton
Strategist: Marc Minart
Art director: Fred Roy
Copywriters: Mathieu Chabot, Victoire Pottiez
Content creator: Maud Nydegger Ducharme
Graphic designer: Éva Ducharme, Félix Crépeau
Director: Nicolas Legendre
Producer: Véronique Prud'homme
Proofreader: Cristina Marziale