Camden creates new brand platform and recruiting campaign for Voisin convenience stores
Sobeys retail brand focuses on everyday problem-solving for busy Quebecers
Montreal, October 16, 2020 - As the first pandemic wave subsided, convenience chain Voisin sought to reconnect with the brand's core purpose: to be a reliable, efficient and friendly neighbour who helps out Quebecers whenever they need it. The new brand platform created by Camden's Montreal office centred around the idea of getting things done thanks to Voisin. A simple repurposing of the letter "V" in the Voisin logo then became a smart graphic representation of a checkmark on a to-do list.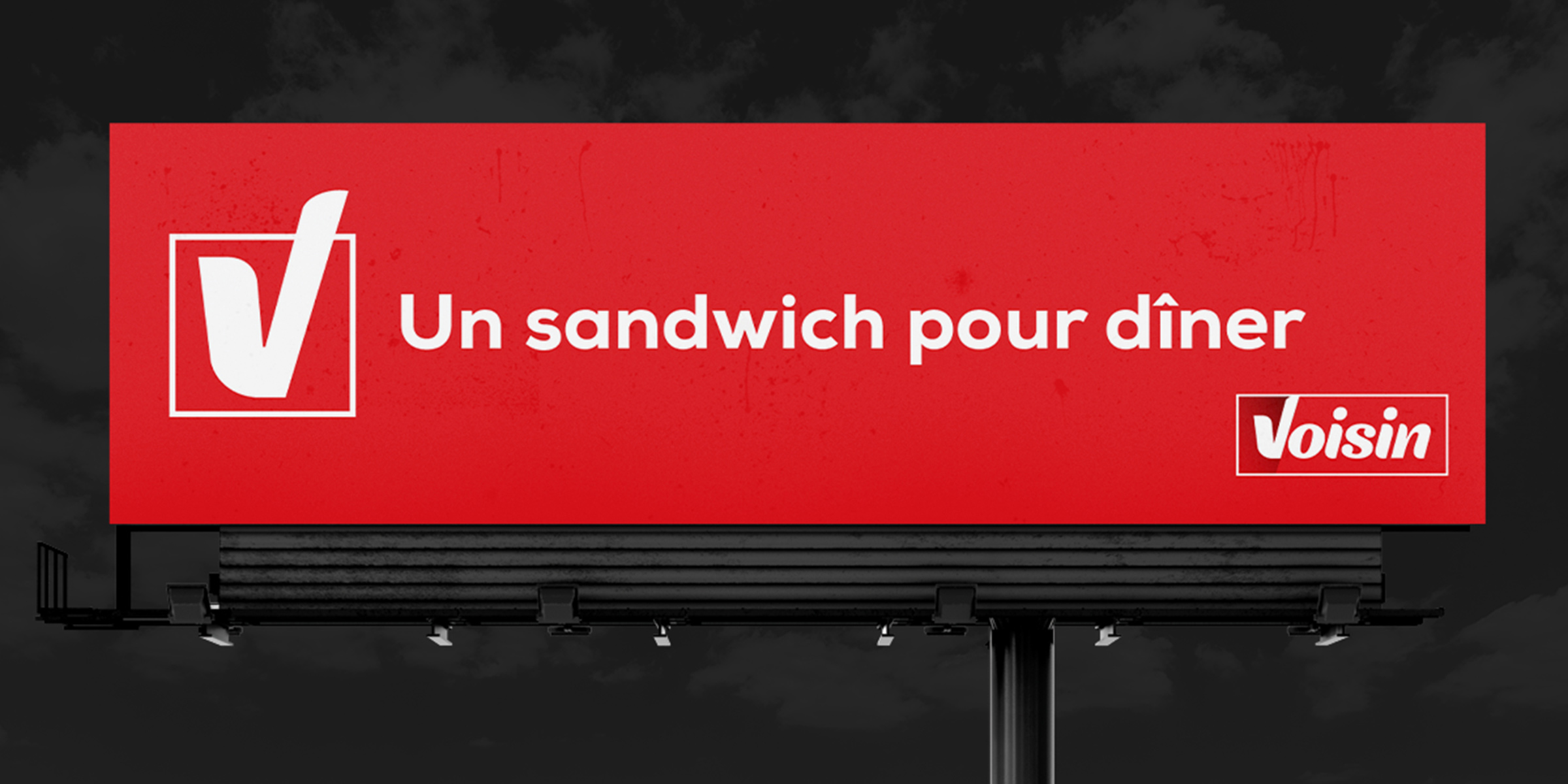 "What I really like about this concept is that it's eye-catching and easy for consumers to understand, and that it retains its impact across so many platforms," stated Raynald Pepin, Marketing manager, convenience & fuel at Sobeys.

"This new brand platform leverages a powerful symbol of everyday efficiency in an instantly recognizable graphic," commented Valérie Fleury, Account Director at Camden. "It's also a powerful marketing driver because it's flexible enough to promote in-store products, contests and a range of other initiatives."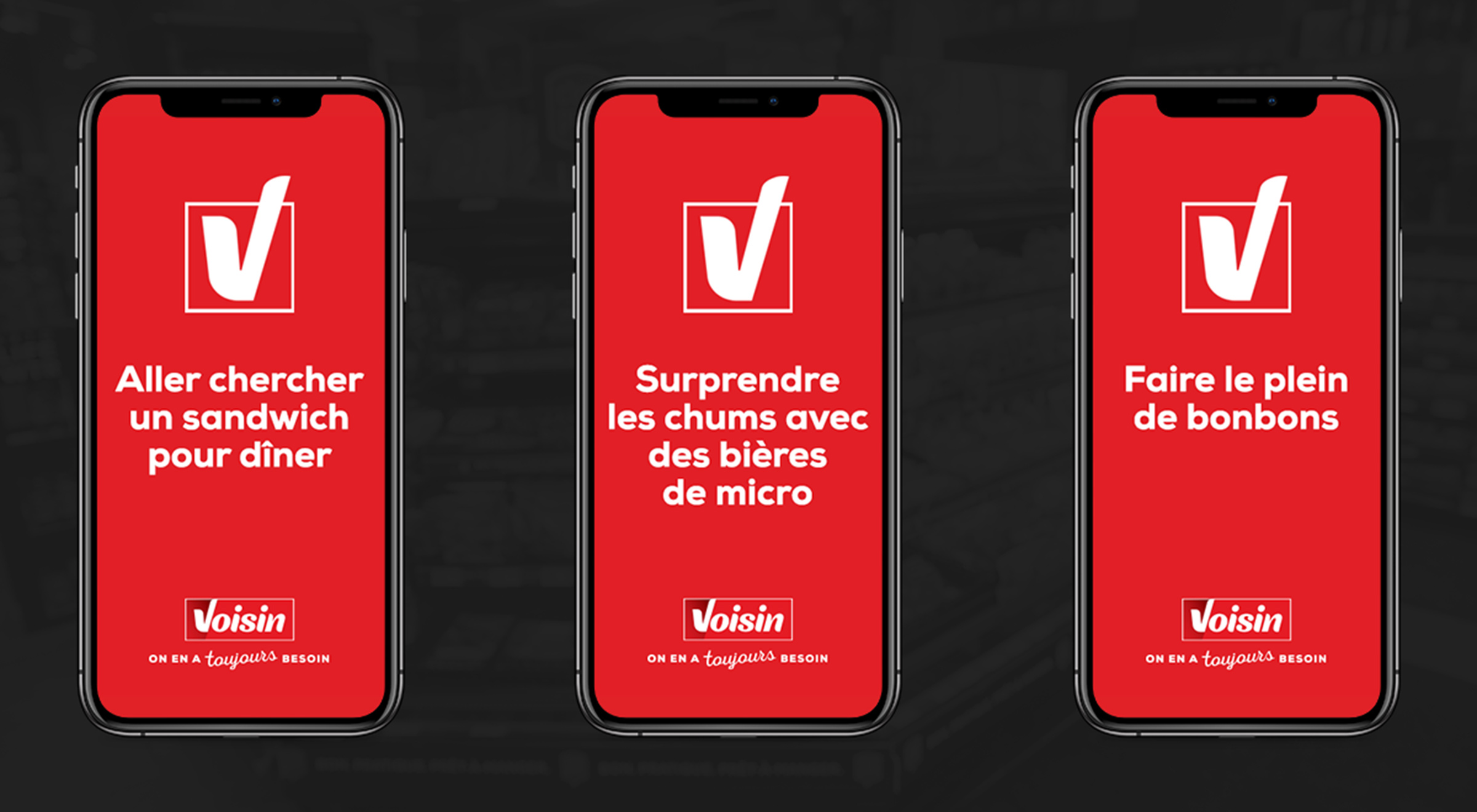 This adaptability has already enabled Camden to roll out province-wide ad campaigns in stores and in a wide variety of media including highway signage, TV banners, interactive ads on the La Presse+ online platform, and social media.
2020 also saw the launch of a Voisin employer brand campaign created by Camden to support franchisees in a highly competitive Quebec hiring market. The recruiting campaign revisited the brand slogan "On en a toujours besoin" ("Whenever you need us") in headlines that translate to "Whenever you need a flexible schedule" and "Whenever you need a friendly team" on POS collateral aimed at potential candidates.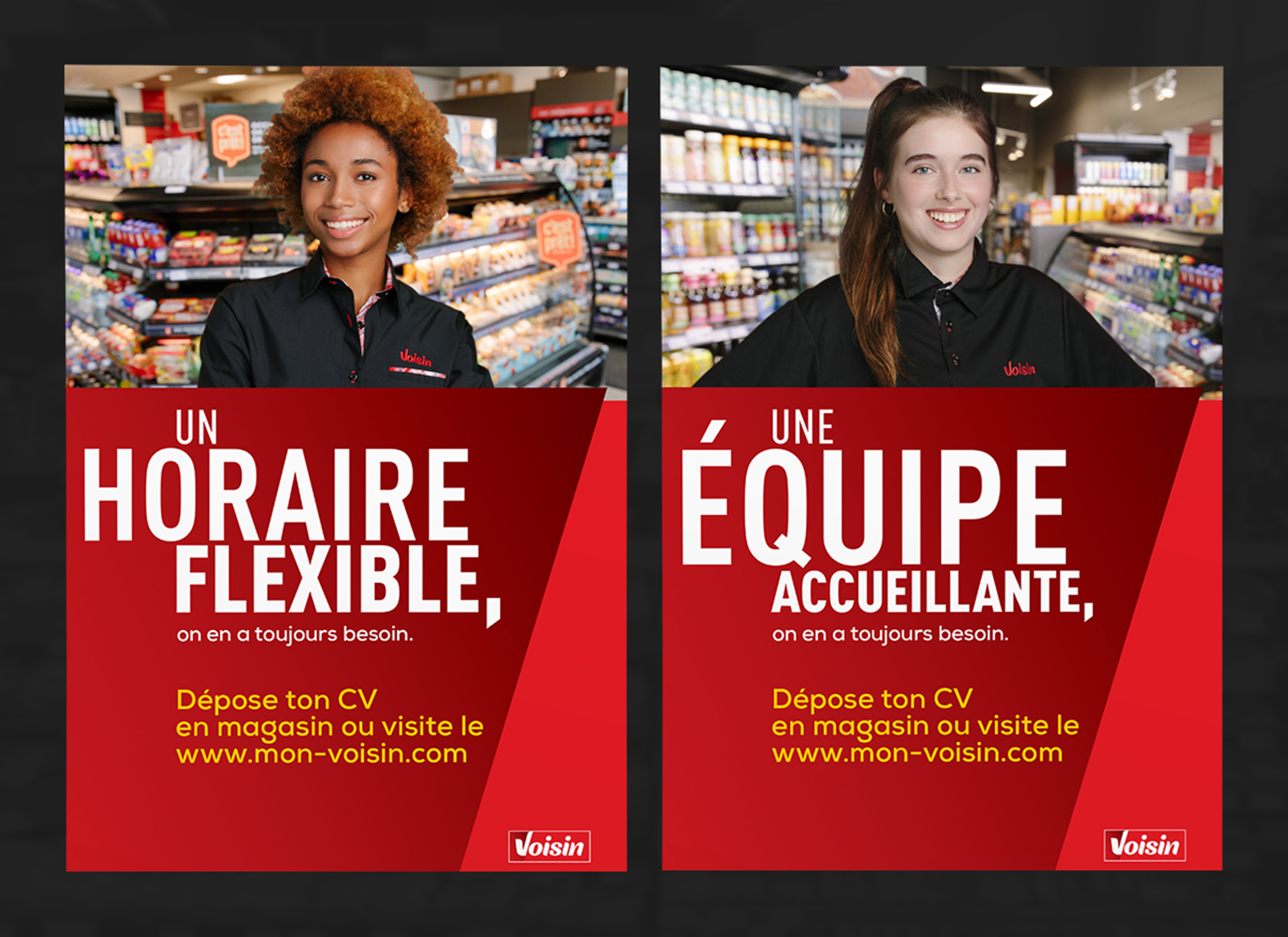 Credits:
Client: Sobeys, Raynald Pepin
Account direction: Valérie Fleury
Creative direction: John Dutton
Copywriting: Mathieu Chabot
Art direction: Frédéric Roy
Graphic design: Félix Crépeau
Quality assurance: Cristina Marziale
Media: Carat

About Sobeys Inc.
Proudly Canadian, with headquarters in Stellarton, Nova Scotia, Sobeys has been serving the food shopping needs of Canadians since 1907. A wholly-owned subsidiary of Empire Company Limited (TSX: EMP.A), Sobeys owns or franchises more than 1,500 stores in all 10 provinces under retail banners that include Sobeys, Safeway, IGA, Foodland, FreshCo, Thrifty Foods, Farm Boy and Lawton's Drug Stores as well as more than 350 retail fuel locations. Sobeys, its franchisees and affiliates employ approximately 123,000 people. More information on Sobeys Inc. can be found at www.sobeyscorporate.com.