Camden drives results for Villa Maria High School
New campaign builds on strong yearly momentum
Montreal, October 16, 2019 – Villa Maria High School continues to grow – and continues to entrust Camden Advertising with its multi-channel ad campaign. Looking to maximize qualified Open House attendance and boost applications during back-to-school season, the fifth consecutive Camden-helmed campaign will continue throughout the year.
Inspired by the school's student-teacher dynamic, "Villa Maria leaves its mark" offers a yearbook-style look at real teachers and students covered in hand-written notes stating the academic and personal benefits of a challenging, community-focused educational environment. The campaign also emphasizes diversity and bilingualism by including notes in English and French on students and teachers of various backgrounds.
Results gathered to date have exceeded expectations, showing a sharp increase in applications and positioning Villa Maria as a leader in the private secondary education sector in Montreal.
"We wanted to highlight that special connection between our students and teachers," said Sophie Desjardins, Director, Marketing and Communication at Villa Maria. "Camden really got it; the campaign is a genuine source of pride for everyone at the school." 
Camden's media department planned the campaign around a strong yearly digital presence, including SEM, social media, radio ads and advertorials. The campaign was carried out internally by the agency, in keeping with Camden's full-service model.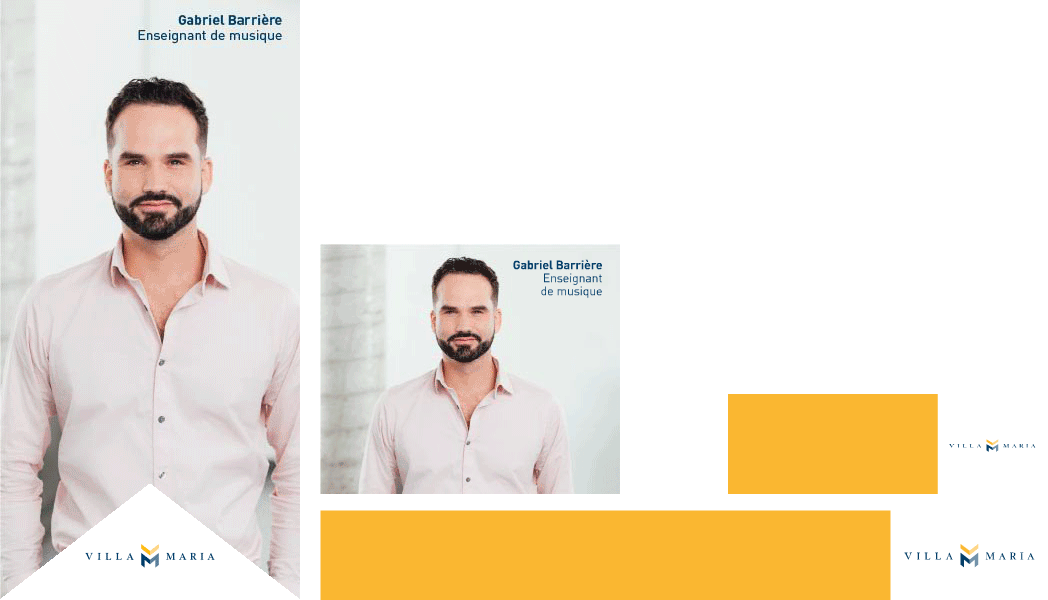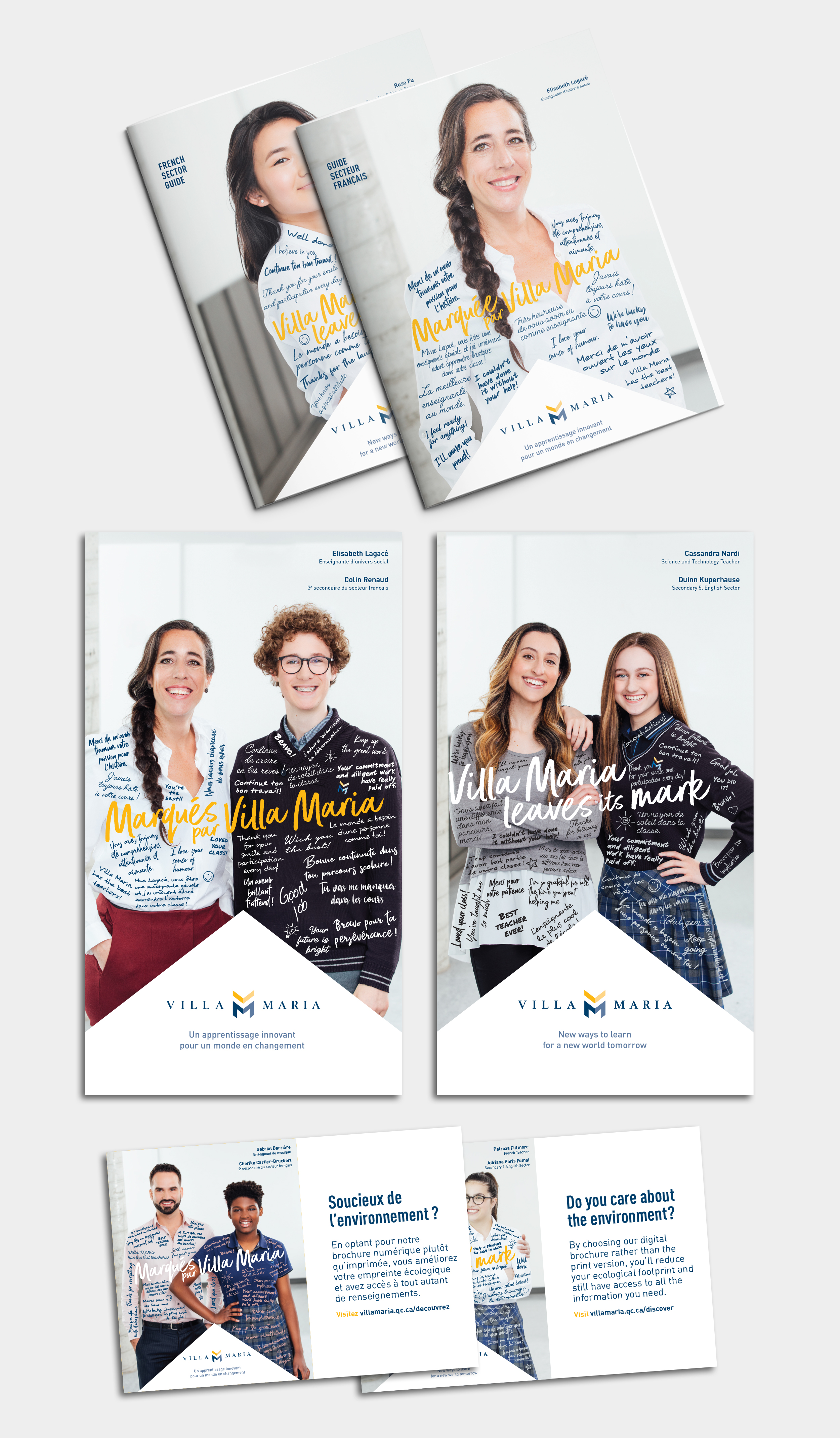 Credits
Client: Marie Anna Bacchi, Director General; Sophie Desjardins, Director Marketing and Communication
Strategy and media: Camille Poulin
Creative direction: John Dutton
Client services: Gabrielle Lusignan, Gabrielle Chartrand
Digital project management: Camille Morin
Copywriting: Thierry Holdrinet, Susannah Rubin, Mathieu Chabot
Art direction: Frédéric Roy
Graphic design and production: Félix Crépeau, Éva Ducharme, Ève-Lyne Grenon, Renée Massicotte
Photography: Kelly Jacob
Social media: Yara El-Soueidi, Luna Dansereau
Programming and integration: André Proulx, Jessie Gladu
Radio production: Sandrine C. Cyr
Sound: Cult Nation