The strength of character of Quebec's auxiliary nurses celebrated in captivating testimonial videos
Social media campaign driven by user-generated content and engagement tools
Montreal, May 5, 2022 – The OIIAQ, Quebec's professional body that oversees the province's auxiliary nurses, celebrates its members every May 5th. The day provides an opportunity to show appreciation for the dedicated work done by the OIIAQ's 28,000 members, as well as to acknowledge the important role they play in the public health system.
To mark the occasion, Camden has again leveraged the Force de Caractère ("Strength of Character") concept that was first used for the awareness campaign launched in the fall of 2021.
"The idea was to convey the energy and professionalism of auxiliary nurses as they go about their daily work," commented Camden copywriter Victoire Pottiez. "In fact, if ever there was a group who require strength, courage, steadfastness, grit and guts to do their job, it's auxiliary nurses."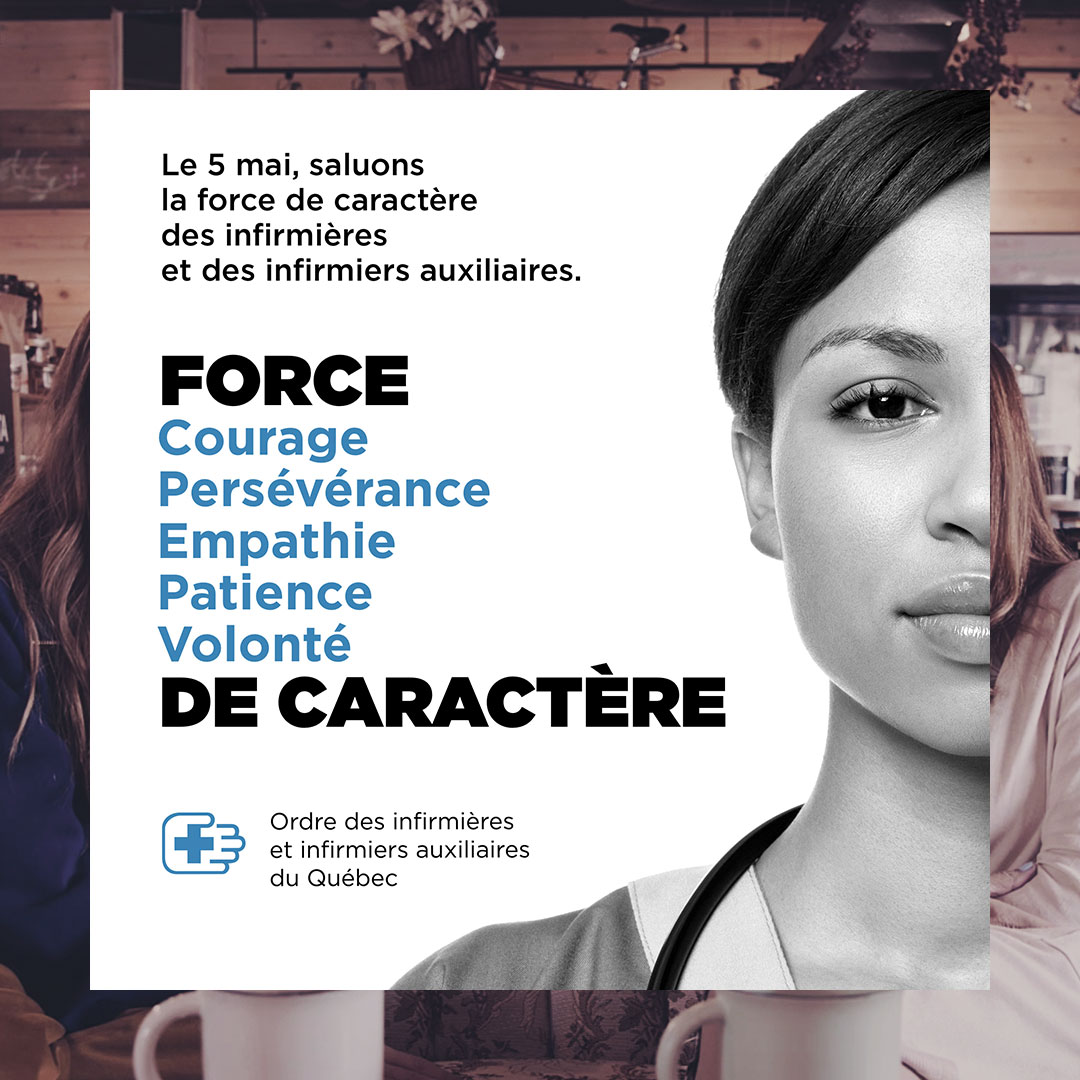 On May 5, 2022, Camden decided to base the Force de Caractère activation on testimonials by parents, friends, children, and fellow auxiliary nurses who pay tribute to their strength of character by talking about what this strength really means, through words, images and anecdotes.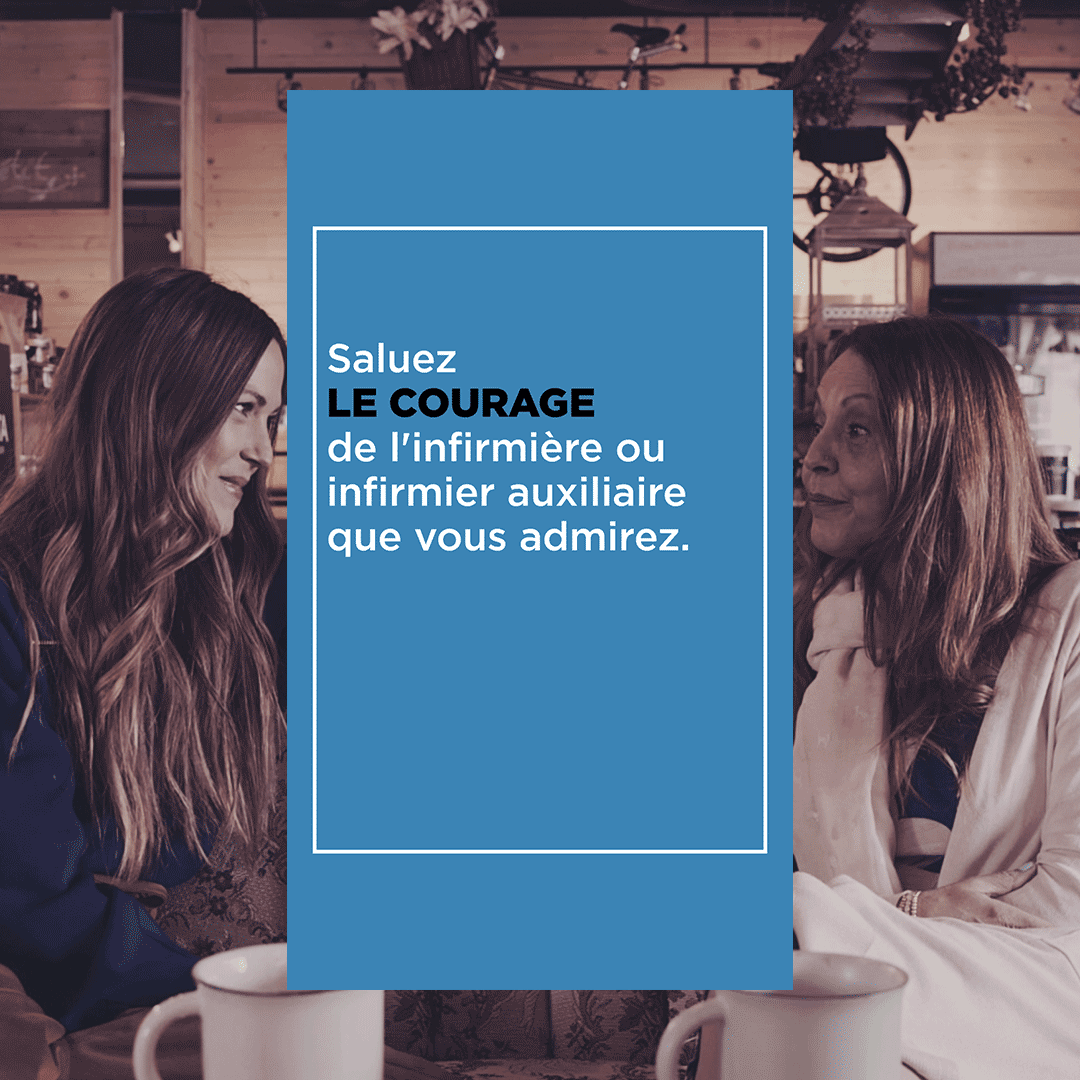 The campaign kicks off with a testimonial by Quebec TV personality Vanessa Pilon, whose mother has been an auxiliary nurse for the last 26 years. The video, shot in Saint-Agathe-des-Monts, where her mom works, was shared on her social media accounts. In it, she encourages her own network of Instagram followers to honour the profession by sharing other personal messages.
The campaign's rollout on social media features short videos, animated posts and elements to encourage user-generated shareable content.
Credits
OIIAQ: Catherine-Dominique Nantel, Annabelle Baillargeon, Charlotte Blanche
Proudly created by Camden in Montreal