Mint Energie ad campaign fueled by Camden's transatlantic expertise
When French green electricity provider Mint Energie needed a breakthrough campaign to boost awareness of its 100% renewable energy offering last spring, it turned to Camden Advertising.
The agency created a fun "make the right choice"-themed TV ad that drew a contrast between everyday scenes where a choice is impossible and the freedom to choose Mint Energie's more environmentally friendly electricity.
Camden's Lyon, Toronto and Montreal offices worked together to produce the 30-second TV commercial that aired on French networks during environmental and news programming. The television campaign was supported by online ads and a subway poster campaign in the Paris metro.
Formerly known as Les Distilleurs, Camden Lyon was chosen following a 5-agency pitch in France. The Lyon office developed the Mint Energie brand platform, the marketing-communications and media strategy, as well as all creative executions. The TV commercial itself was helmed by talented Quebec director Nicolas Legendre and produced by Camden Toronto in close collaboration with the agency's staff in Lyon and Montreal.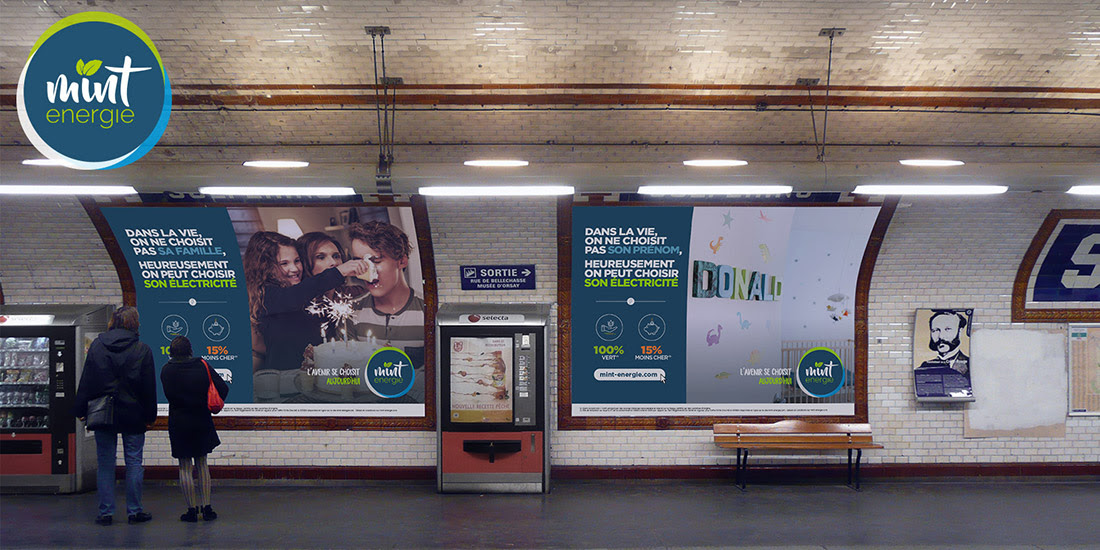 "This campaign is a wonderful illustration of the added value that Camden's international network brings to our clients," commented Thomas Ardisson, VP Development at Camden Lyon. "We leveraged our talent, agility and responsiveness in France and Canada to create an effective, high-quality campaign that fulfilled our client's needs. It does a great job and we're really proud of it."
Credits 
Client: Mint Energie
Creative direction: Lionel Farget
Strategy and media: Thomas Ardisson
Client services: Fanny Mounier
Copywriter: Rodolphe Chambron
Art director/motion designers: Mathilde Lyandrat, Nicolas-Julien Bougie
Film producer/casting director: Sandrine C. Cyr
Director: Nicolas Legendre
DoP: Benoit Jones-Vallée
Post-production: Cult Nation, Studio La Majeure 
Sound: Ilyaa Ghafouri
Music: Maxime Hervé 
Quality control: Christiane Rioux