GUS chooses Camden for wide range of Marcom services
Post-disaster emergency services network to focus messaging on Canada-wide campaigns
Montreal, September 7, 2022 – Following an agency pitch, GUS, one of Canada's largest networks of damage restoration professionals, has chosen Camden to develop future advertising campaigns and deploy its employer brand. The mandate will allow GUS to align its creative, communications, media, recruitment and employee retention strategies through a single point of contact.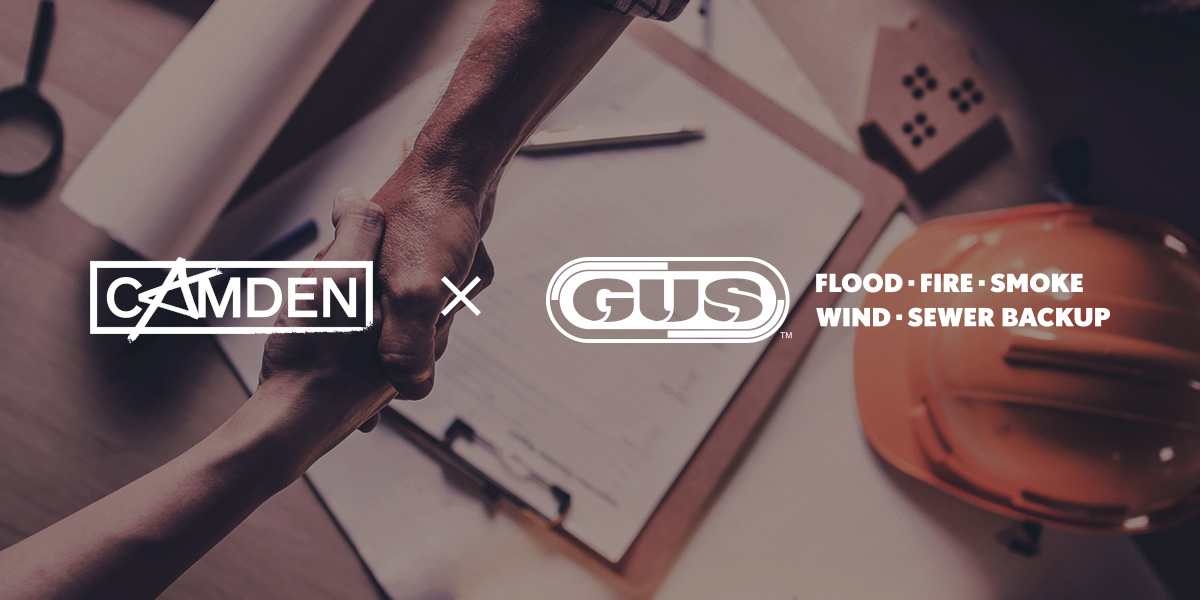 Camden's previous experience in the housing services and real estate sectors includes Quebec professional bodies APCHQ and the Garantie de construction résidentielle, as well as Intact Insurance. The agency also has over 15 years' experience in employer branding and has applied its exclusive methodology to campaigns for organizations across a wide range of sectors in Canada, Europe and Asia.
Felix Major, VP Business Intelligence at Camden, commented, "GUS has an array of marketing requirements in both languages that are based on a new long-term vision for a variety of audiences. Brand coherence and consistency will be key for achieving these goals. We felt from day one that Camden's agile network model was tailor-made to meet their challenges. We're thrilled to help GUS fulfill its exciting potential Canada-wide."
"We were drawn to Camden's transparency, clarity and vision for our organization. We felt a business fit, but more importantly, a genuine fit where values are concerned. We're looking forward to starting this new partnership!" commented François Hétu, Executive Vice President at GUS. 
Founded in Quebec City in 1991, GUS has more than 240 franchises in seven provinces, employing close to 3,000 people.