A campaign full of character for nursing assistants
L'Ordre des infirmières et infirmiers auxiliaires du Québec called on Camden to take charge of its latest multi-phase brand awareness campaign. The agency's creative team wanted to stir things up by getting nursing assistants involved while stepping away from the traditional industry imagery. The casting call attracted an unexpectedly high turnout.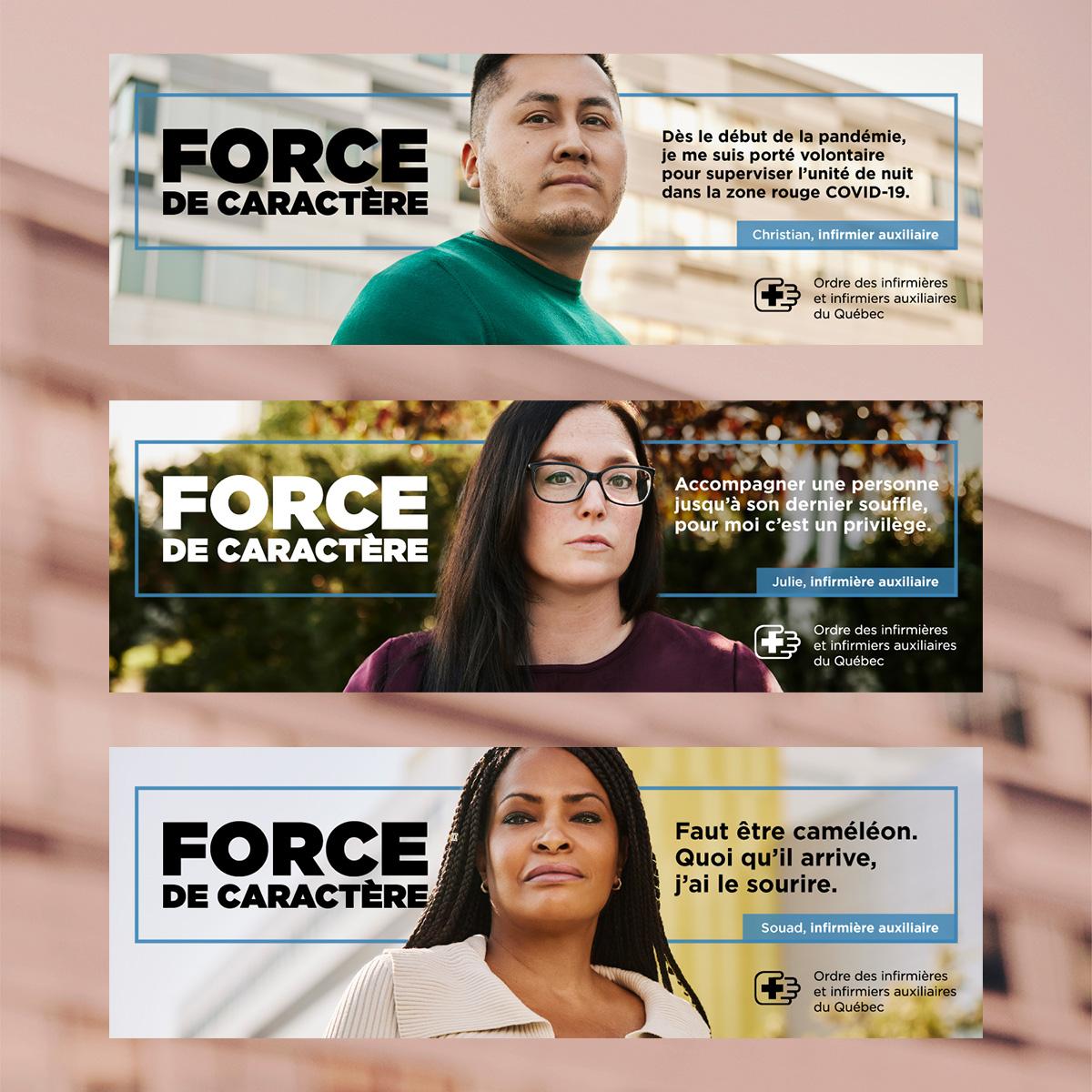 Under the theme "Strength of Character" and supported by a series of moving portraits, the campaign addresses the industry's lack of social recognition, even as we live through the pandemic, and aims to shift perception by developing and asserting a strong professional identity. The campaign uses extracts of authentic, heartfelt testimonials to reveal the strength and qualities required to pursue a successful career in the field.
"The team at Camden stepped away from the beaten path by presenting the profession in a different light and by taking a unique approach that realistically portrayed the experiences of our members. The result is a first phase for the campaign that is equal parts validating and inspiring for the next generation." shared Carole Grant, présidente de l'Ordre des infirmières et infirmiers auxiliaires du Québec
To further increase recognition of the profession, and strengthen the pride of OIIAQ members, a Facebook and Instagram filter has been created to give nursing assistants the chance to proudly display their "strength of character."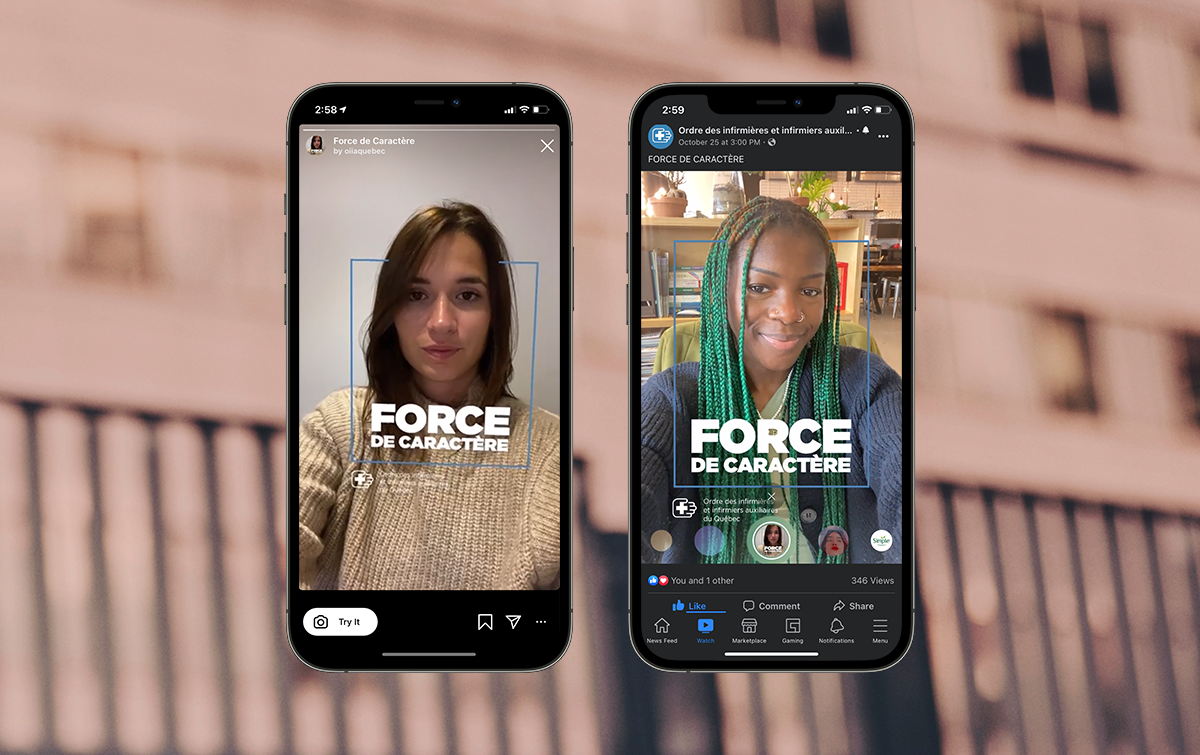 Deployed on the web, on social media, and through a series of banner ads, this striking and engaging approach is the first step in a major awareness campaign, and the beginning of an exciting adventure.
Credits
Client: OIIAQ; Catherine-Dominique Nantel, Annabelle Baillargeon, Amel Alioua
Agency: A campaign proudly created and produced by the Camden team