Camden scores with Lyon soccer fans and their stadium
Agency applies design expertise beyond advertising and branding
Camden Lyon has fully redesigned key interior spaces at Groupama Stadium, home of French football club Olympique Lyonnais (OL). The agency's established expertise in packaging, product design, brand identity and motion design was given a chance to shine in a whole new field, with interior design for the stadium's VIP lounge, mixed zone and hallways leading to the locker rooms.
 
Camden has been working with OL's merchandising department since the new stadium was opened in 2016, designing merchandise distributed in club shops, at the Groupama Stadium megastore and online. In 2019, the club approached Camden Lyon to design the venue's "e-Lounge"—a modern, comfortable 8,600-square-foot VIP area for season ticket holders and private events.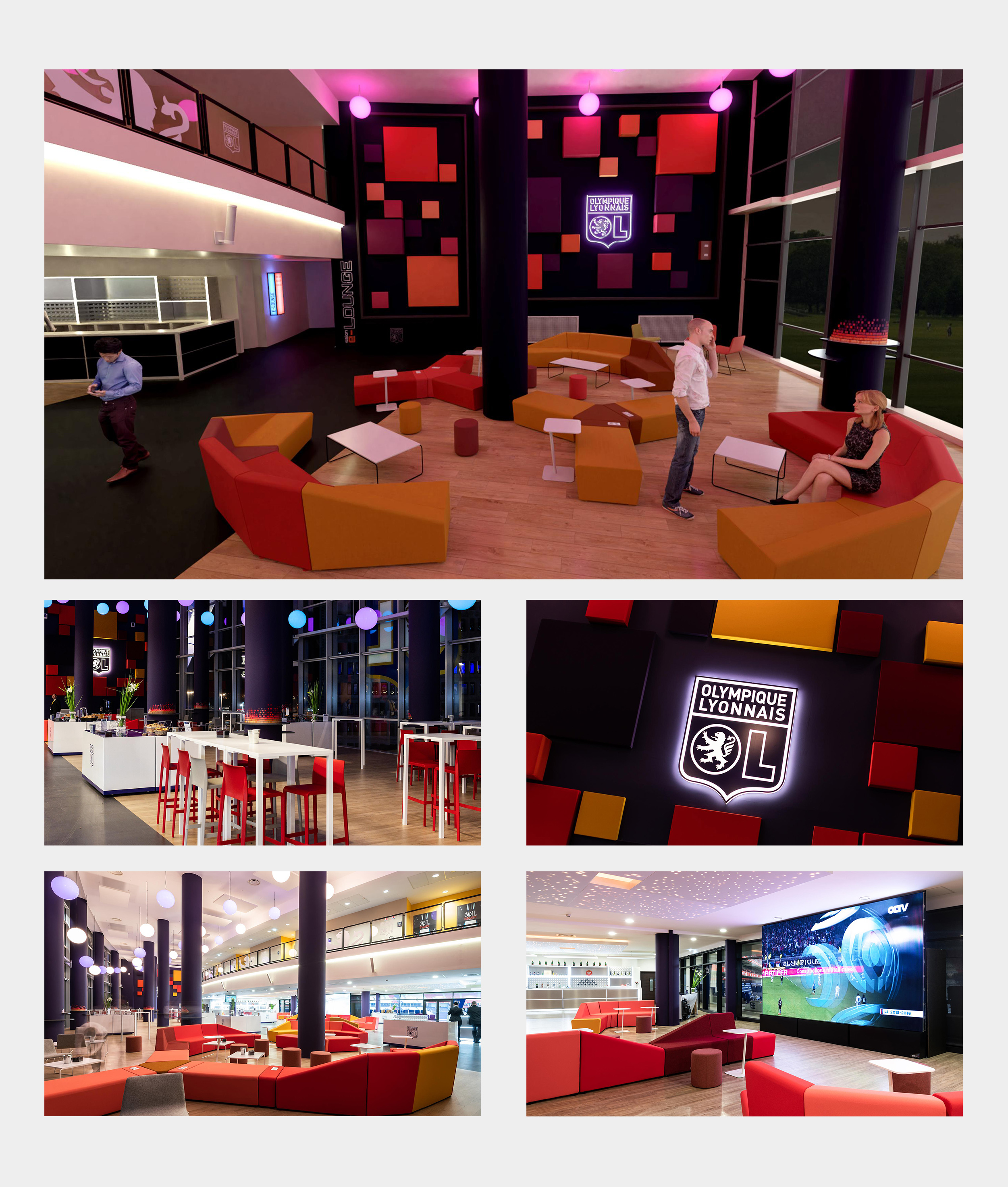 Kicking off with a "pixel art" theme, the Camden design team developed improved acoustics and installed an automated LED lighting system throughout the space for animated lighting patterns and a relaxing "lounge" atmosphere. Stylish, comfortable furniture with integrated charging ports was also added to make sure fans never miss a chance to record and share their OL experience because of a dead phone battery.
 
With merchandising playing an integral part in OL brand deployment and the club's growth strategy, Camden Lyon assists Martial Nardone, Head of OL Merchandising, and Camille Wagemans, Group Manager, as they roll out on-trend, high-quality product lines to an ever-growing fan base, while meeting fluctuating seasonal demand for sport-meets-lifestyle items that will follow fans out of the stadium and into their daily lives, all available in club stores and the OL online boutique.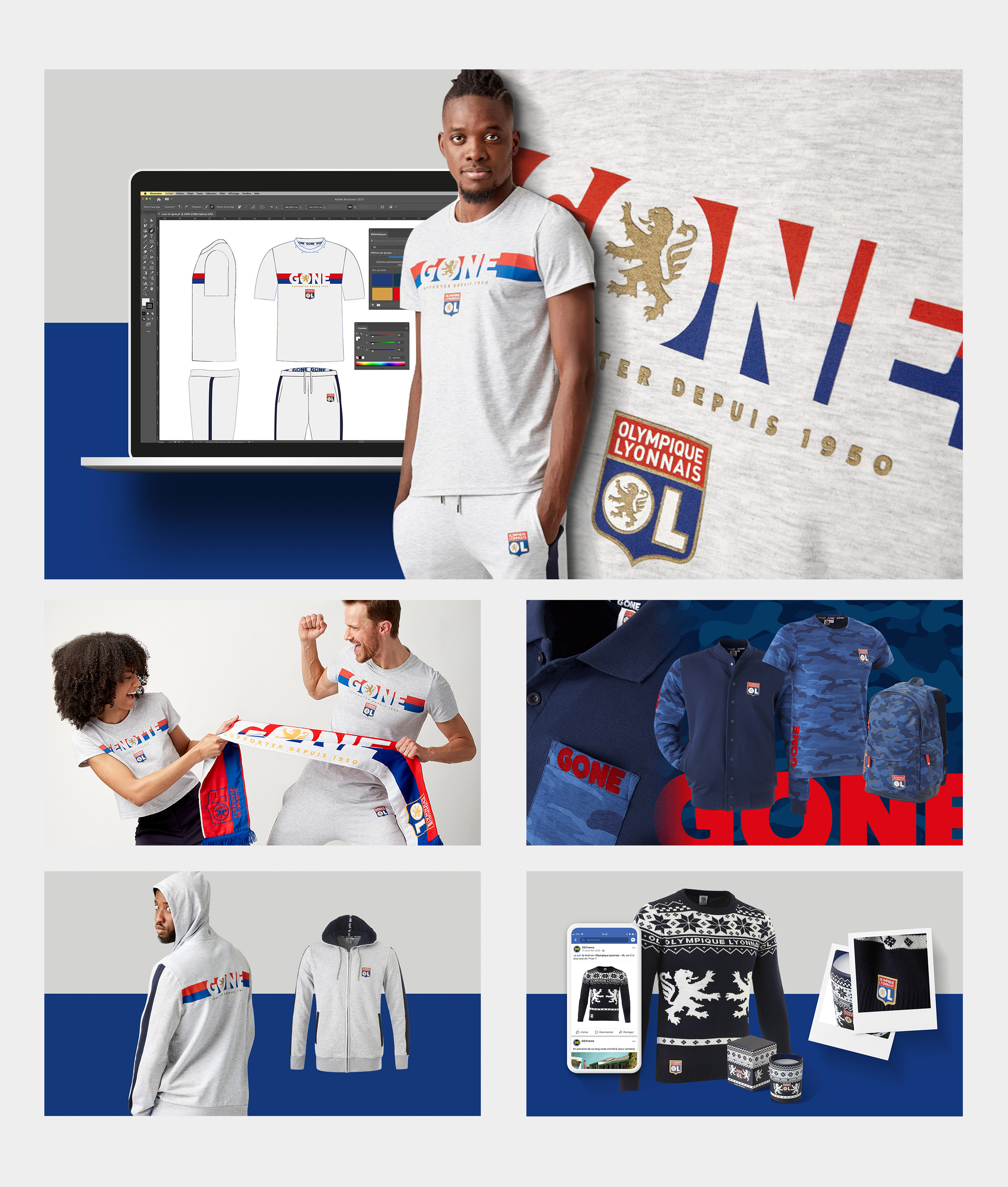 "Ongoing trend monitoring and a close relationship with OL's merchandising teams have been key," noted Thomas Ardisson, Vice-President at Camden Lyon. "We want to deliver flawless items that catch the eye (and heart) of club fans; we're laser-focused on detailing and finishing. We are so proud to be contributing, in our own way, to the evolution of a brand we grew up with – a brand we've cheered on since day one."
 
Credits
Client: Olympique Lyonnais, Martial Nardone, Camille Wagemans, Séverine Gontel, Fanny Palard, Jean-Baptiste Lantoine, Méghann Fournier, Jérémie Flatres, Charlotte Evieux
Agency: Camden
Client services: Fanny Mounier, Thomas Ardisson
Creative direction: Lionel Farget
Art direction: Mathilde Lyandrat, Lucile Coche
Quality assurance: Anne-Christine Normand
Production: LAB Production