Camden positions Collège Universel in increasingly competitive educational marketplace
New brand positioning, strategy, campaign, content creation and media planning boost awareness
Montreal, December 10, 2020 – Camden's Montreal office has developed a fully integrated awareness and student recruitment campaign for Collège Universel, a post-secondary institution in Gatineau. The project involved a comprehensive brand audit, positioning recommendations, an ad concept and digital assets to promote the school's student-centric environment and state-of-the-art facilities.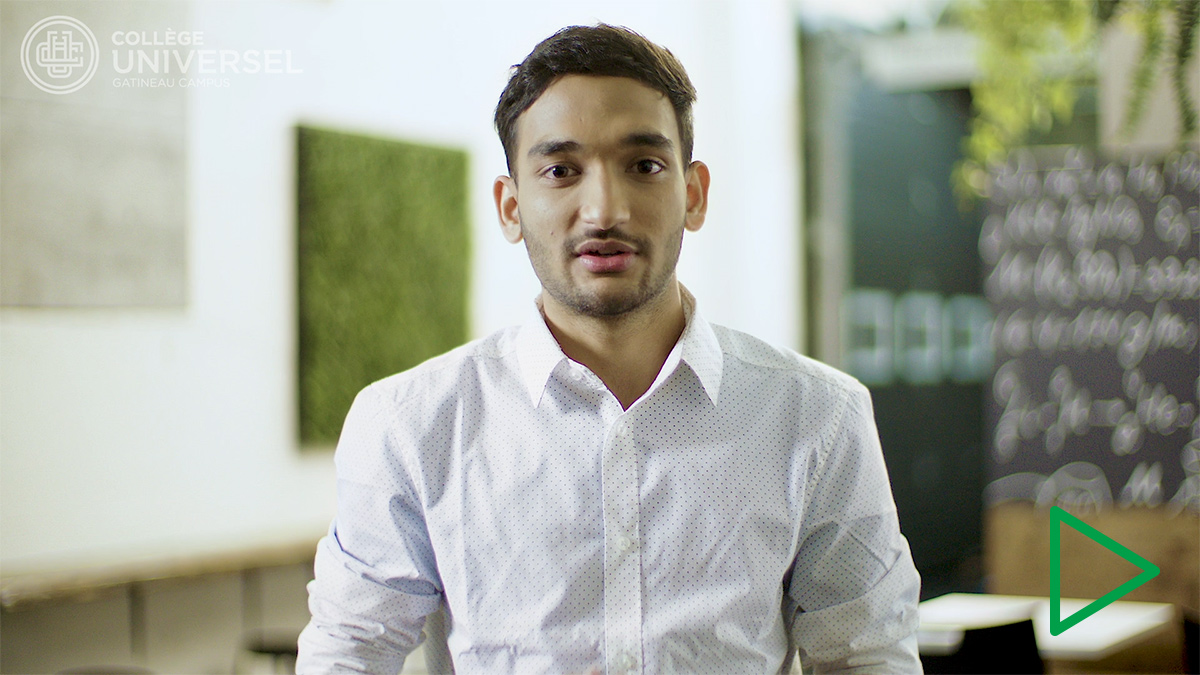 Driven by the tagline "Your universe of possibilities," the campaign highlights Collège Universel's personalized learning and support as a clear competitive advantage for students and parents seeking guidance and clarity in an expanding educational marketplace.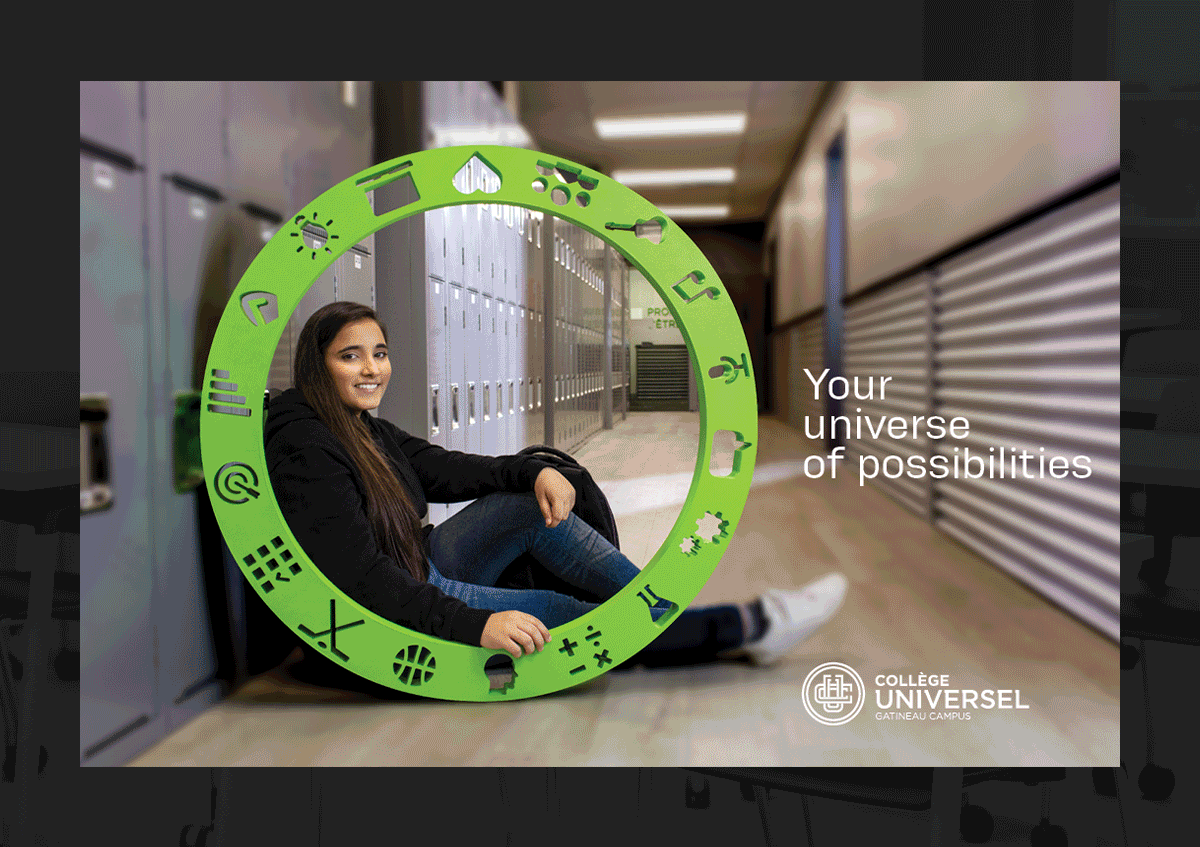 "The team faced a real communication challenge and handled it beautifully by focusing on Collège Universel's strengths as an innovative, tight-knit experience with real opportunities for growth," commented Gabrielle Lusignan, Account Director at Camden.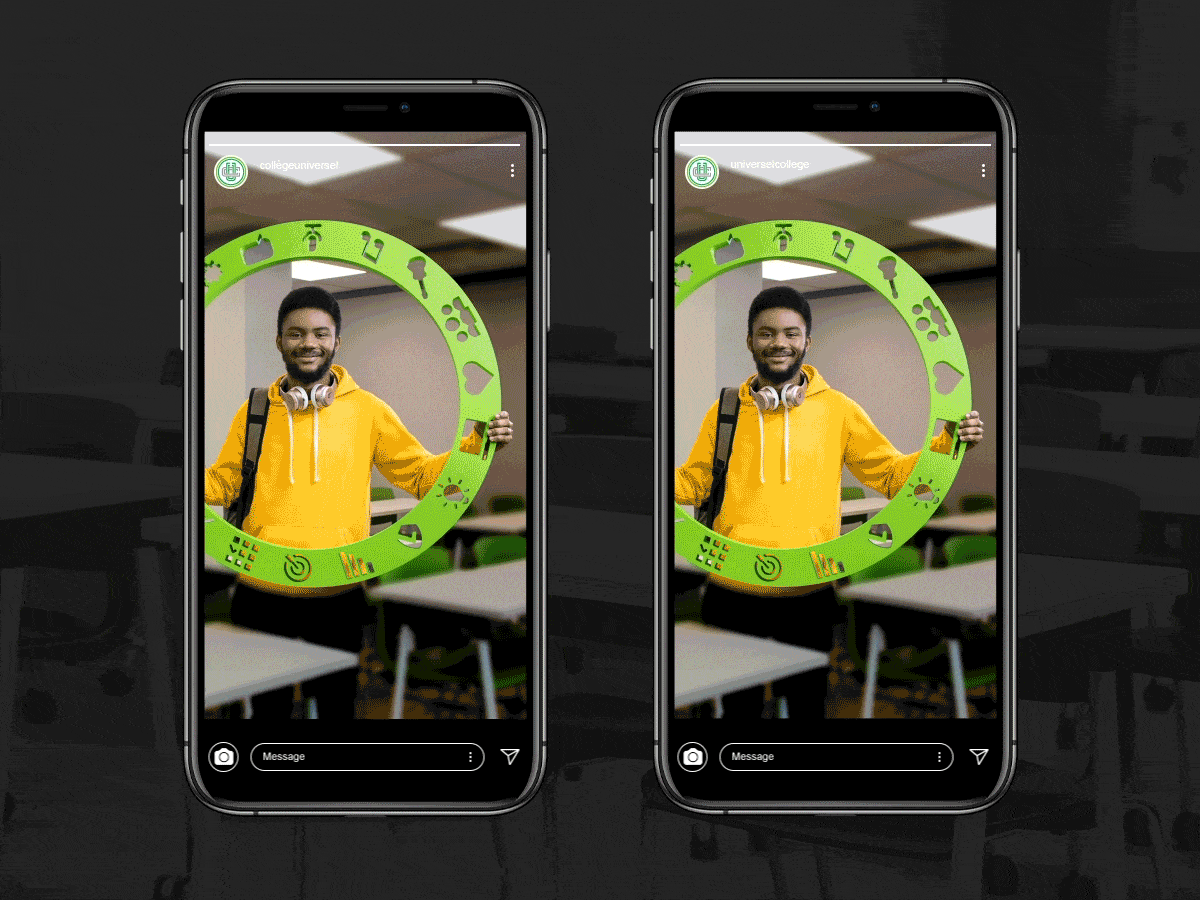 "Camden distilled our essence into creative brand language and a campaign that perfectly captures what we're all about," said Sophie Desjardins, Director of Marketing, Communications and Public Relations at Collège Universel.
Student video profiles, a website redesign, a new visual identity and bespoke content completed the project, with media planning for the ad campaign helmed by Camden's media department in Toronto.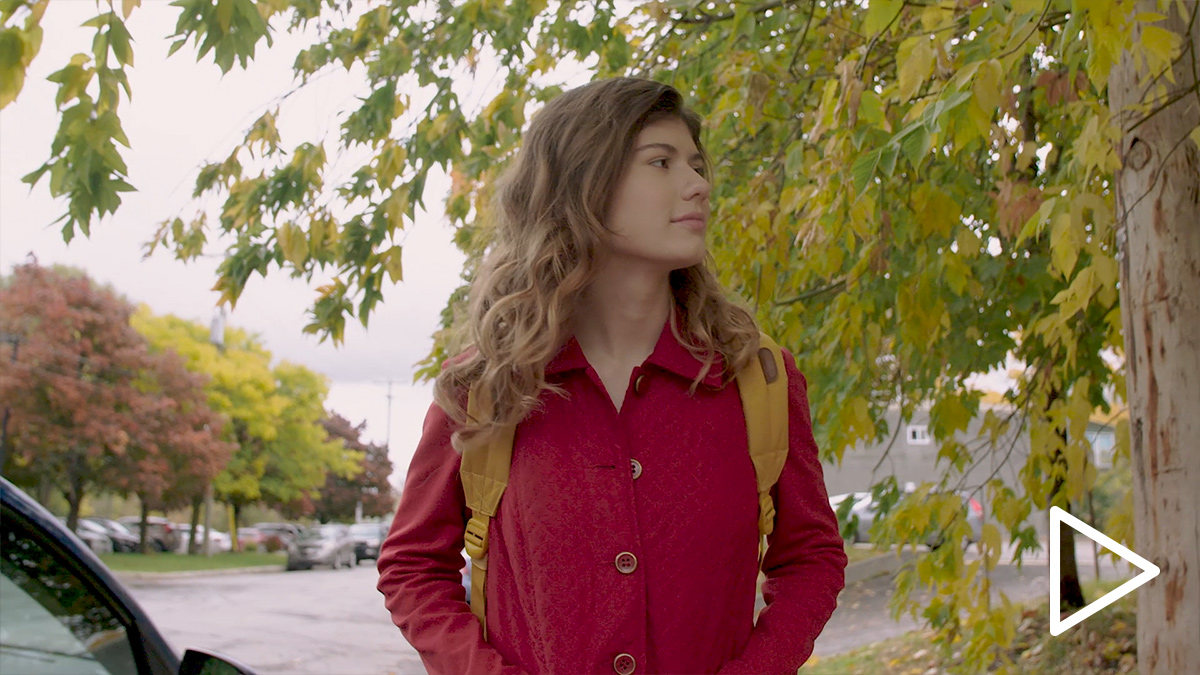 Credits
Client: Sophie Desjardins, Saloua Zraida
Strategy: Marc Minart, Pierre Laramée
Creative direction: John Dutton
Client services: Gabrielle Lusignan, Pierre-Luc Langlois
Copywriting: Susannah Rubin, Mathieu Chabot
Art Direction: Fred Roy
Design: Caroline Perrin
Media strategy and planning: Brooke Verbeek 
Digital campaign management: Snehdeep Kaur
Production: Véronique Prud'homme
Directing: Audric Gagnon