Camden maintains growth trajectory with nine new hires
Agency network adds to exceptional and diverse talent pool at home and abroad in response to recent account wins
Montreal, September 22, 2021 – Camden is starting the fall with a bang as the international independent agency network announces nine new hires in addition to the eight employees who joined the agency's offices in Toronto, Montreal, Lyon, and Hong Kong last spring. These appointments are aligned with the network's new Balance at work HR initiative.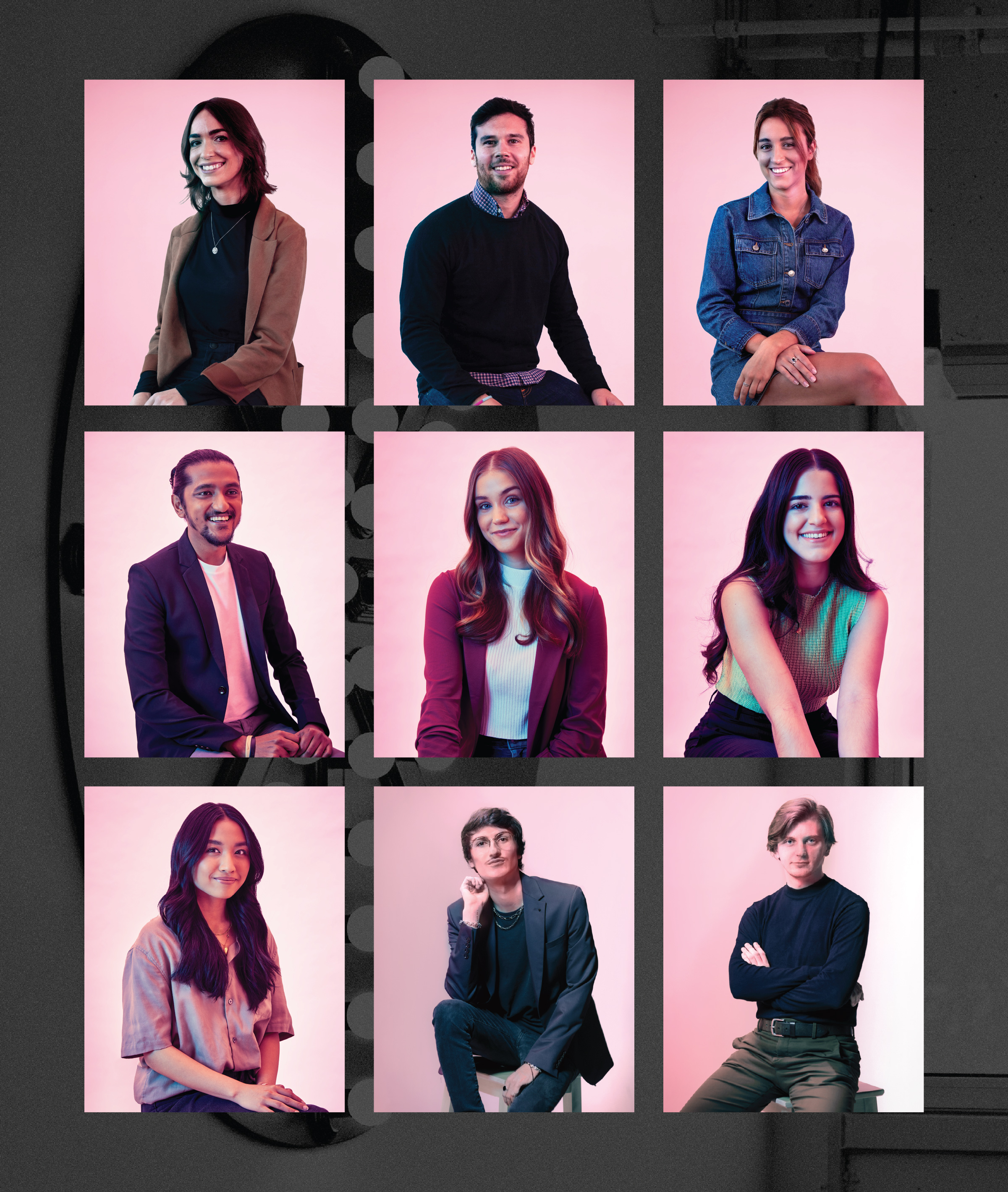 *Pictures follow order listed below, from left to right.
Montreal office expands digital services team
Camden's Quebec office is proud to welcome three talented individuals who will add firepower to the agency's digital production and content creation services. Justine Laguë (ex-Voyou, Spritz, La petite touche) has joined Naïma Benbrik's digital services team as digital project manager. William Massina (ex-Récidiviste, Agence secrète) is the latest addition to the design team in the newly created role of UX/UI designer. Finally, recent UQAM graduate Claude Letendre has begun her marketing career in the agency's content creation department as production coordinator for content and influence.
Toronto office revs up past the start-up phase
Camden's office in Toronto has gone from strength to strength over the last two years. VP Media and Partner, Camille Poulin welcomes four new members to the team: Joshua Daniell (ex-Essence, Wavemaker, Nielsen) as media planner, Paola Mejia as client services coordinator, Camille Llena as graphic designer, and Alexandra Mongeau as media coordinator. The new hires are not only bolstering the global media hub's expertise for the benefit of the entire Camden network, but they will also add depth to the creative services offered by the Toronto office.
Lyon adds young creative guns
Camden's office in France has welcomed two fresh, highly promising faces in the creative department helmed by Rodolphe Chambon. Copywriter Benjamin Amis (ex-customR, TBWA\Corporate) and junior art director Fabien Clément (ex-customR, Australia agency) will form a new creative team.
Thomas Magny, VP Creation and Partner in Camden's Toronto office commented, "I feel really lucky to be here every day as Camden grows. The ongoing collaboration on behalf of our clients across our offices on three continents is truly fascinating to see. Our new colleagues now have an opportunity to participate in this highly agile and streamlined agency culture."