Camden launches in-house programmatic advertising service
Automated, real-time bidding brings efficiency, flexibility and transparency to digital campaigns
Camden's global media hub in Toronto has announced the addition of programmatic campaign management to its in-house service offering, with a view to bring transparency to a complex process that has transformed the way agencies and advertisers run digital campaigns.
Practical benefits of moving automated media buying in-house include improved ROAS, faster reaction times and more dollars on screen, all of which ultimately means a more effective media spend. Since the service was launched a few months ago, Camden has seen a clear rise in campaign performance for several clients, both in Canada and internationally.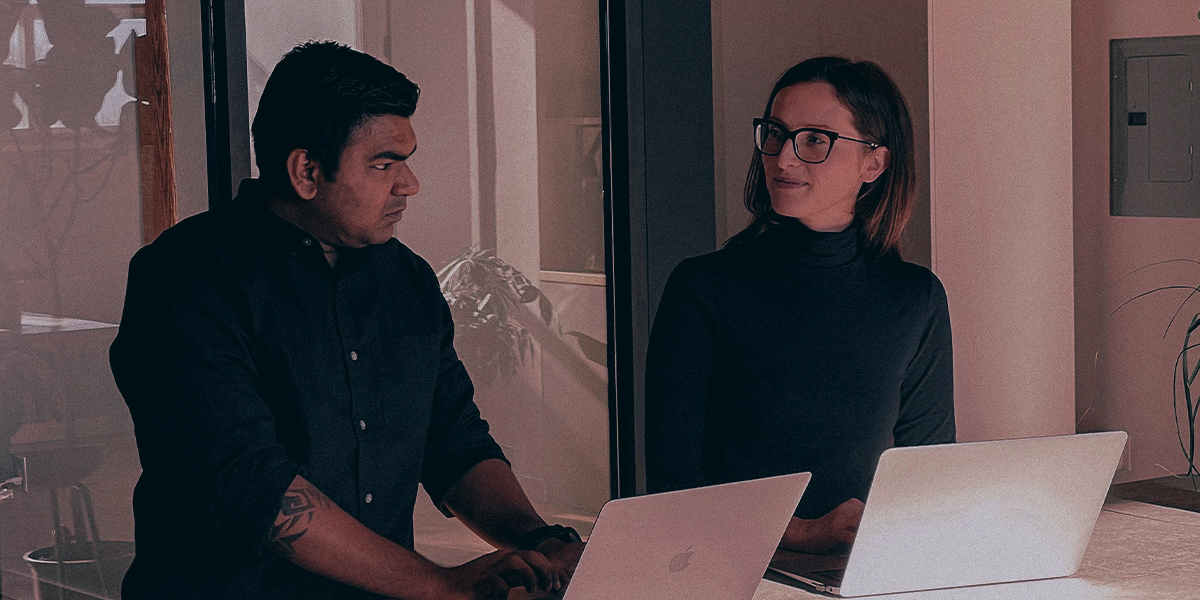 De gauche à droite : Pratik Mistry, Camille Poulin. La photo a été prise avant la pandémie de COVID-19. 
« Camden a toujours eu à cœur de créer un processus d'achat média efficient et transparent. Ce récent ajout — piloté par Pratik Mistry, gestionnaire de campagnes publicitaires chez Camden — vient confirmer notre volonté d'en donner plus à nos clients et de gérer sainement leurs campagnes. Qui plus est, cette plus grande autonomie permettra de déployer plus rapidement les campagnes et de les optimiser en temps réel afin de maximiser chaque dollar investi », soutient Camille Poulin, vice-présidente média et associée.
Plusieurs de nos clients obtiennent des résultats qui dépassent largement les objectifs établis grâce à ce nouveau service. L'expertise de pointe du service média de Camden s'est avérée névralgique pour le développement du réseau. Cet atout de premier ordre favorisera le succès des prochains nouveaux bureaux à l'étranger, notamment en Asie en début d'année prochaine.