Camden launches awareness campaign for Collège Beaubois
Montreal, September 17, 2021 – Camden has produced a series of digital ads and videos focused around the key message "Apprendre que tout est possible" ("Learn that everything is possible'') to promote Collège Beaubois in conjunction with its annual open house in September.
Collège Beaubois, a renowned Montreal West Island educational institution which provides quality education for students from primary through to secondary school, asked Camden to develop a campaign based on its four main pillars: school spirit and community, innovation, environmental responsibility, and its unique learning environment.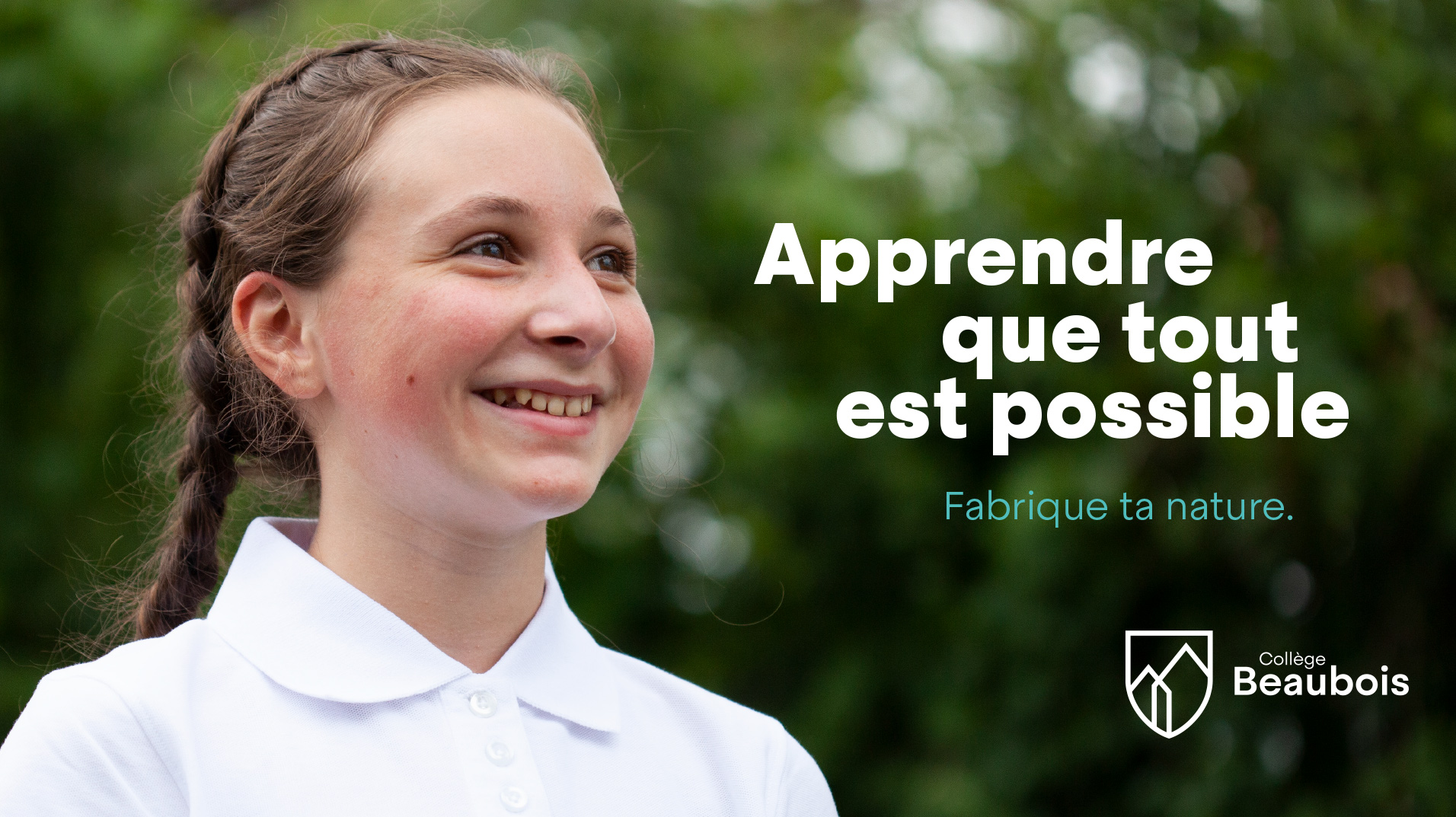 In order to encourage prospective students and their parents to discover the College's offerings, heartfelt testimonials from parents of current students are used throughout the campaign. The four video ads, each highlighting one of the four pillars, also feature shots of students enthusiastically participating in class and extracurricular activities.
"With the Apprendre que tout est possible campaign, Collège Beaubois joins a growing number of schools that have chosen to work with Camden for their expertise in the sector. We were excited by the agency's ability to create unique open house experiences supported by an array of digital ads and social media content," commented Véronique Teoli, Communications Director for Collège Beaubois.
Credits
Client: Collège Beaubois, Véronique Teoli
Client Services: Valérie Fleury
Creative Direction: John Dutton
Coordination: Alexandra Mongeau
Strategy and Media Planning: Camille Poulin
Copywriting: Victoire Pottiez
Art Direction: Fred Roy, Mathieu Albert
Graphic Design: Caroline Perrin
Direction: Jérôme Lavallée
Quality Assurance: Cristina Marziale