Camden helps Voisin salute everyday neighbourliness
Agency creates multi-platform campaign for Sobeys convenience store banner
Montreal, June 2, 2022 – For a third successive year Camden has produced a large-scale 360 campaign for Sobeys' Voisin convenience stores to promote the banner's ready-to-eat product selection across Quebec.
The agency's Montreal office developed the Merci Voisin ("Thanks, neighbour!") theme to re-emphasize the brand's unique positioning in the Quebec market as the neighbour who chips in whenever you need a helping hand. An eye-catching TV ad enumerates summertime efforts that have been rewarded with one of Voisin's ready-to-eat options.
The campaign's fun, friendly message will also reach audiences via YouTube and social media through a network of influencers specifically chosen to match Voisin's brand values. Camden has created the products' seasonally themed names, starting with this spring's Tant attendu au poulet ("Long-awaited Chicken"), a playful nod to Quebec's never-ending winter. A Merci Voisin contest is also running with a wide array of prizes.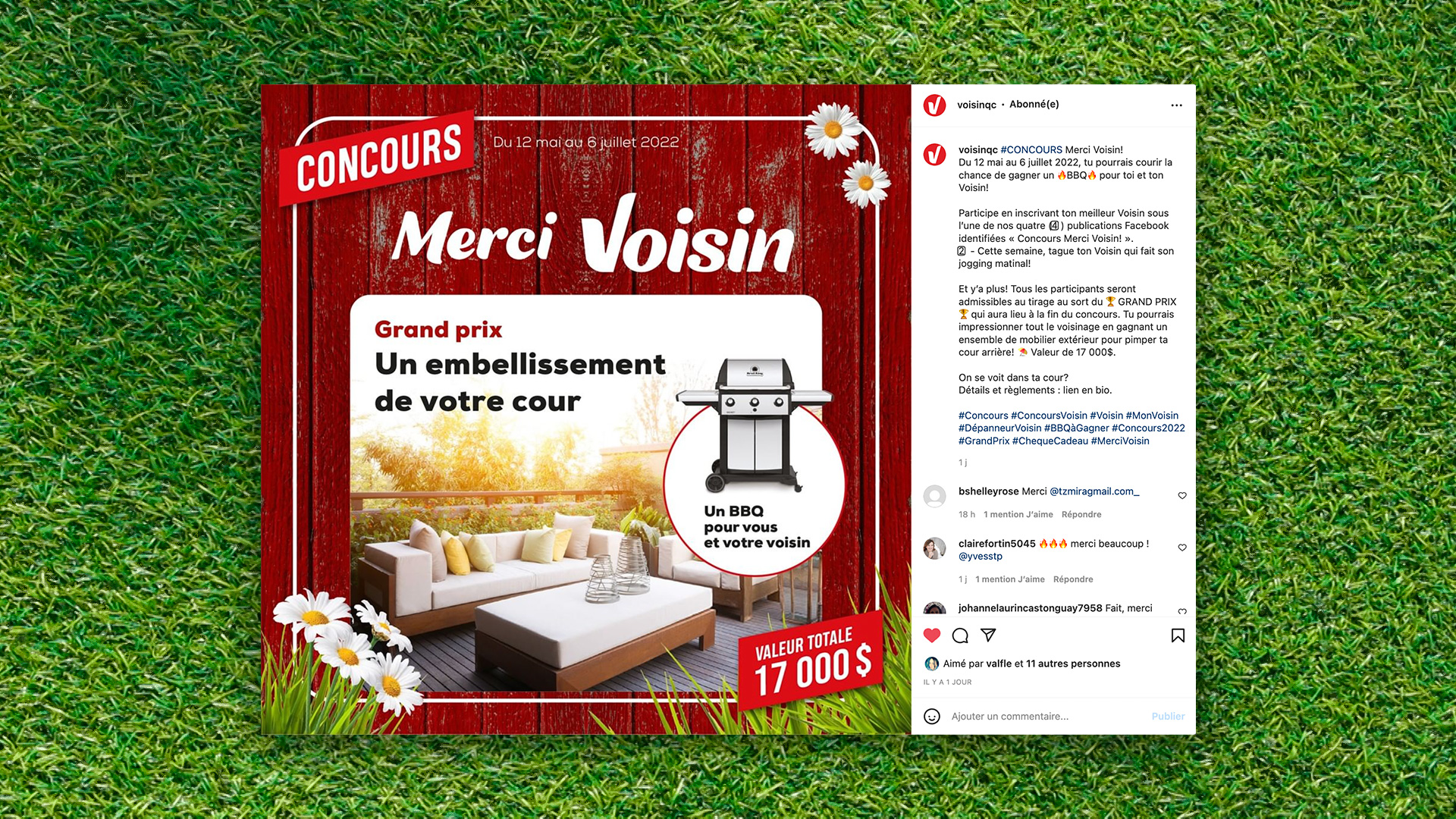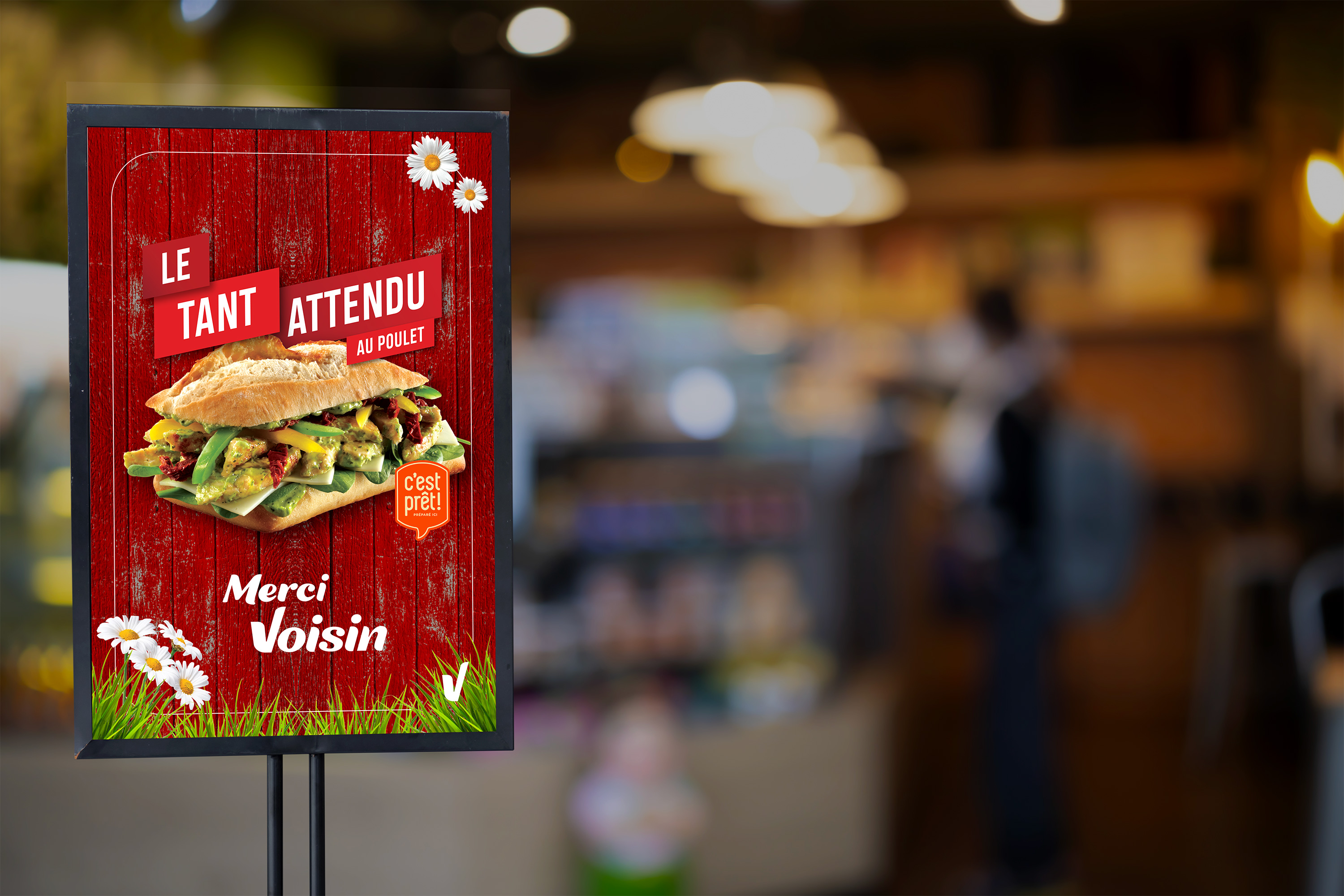 "Each year poses a fun, new challenge for the creative team when we receive the brief from Sobeys for their annual campaign," commented Mitch Cayouette, Creative Director in Camden's Montreal office. "After crossing a few pandemic-related hurdles last time out, the 2022 campaign strikes the perfect balance between brand advertising and product promotion."
"With this campaign, Camden has succeeded in pushing the Voisin brand in a new direction while staying true to its values. The positive spirit of the TV ad will resonate with consumers and help increase awareness for the banner as well as meet our marketing objectives," commented Raynald Pépin, Marketing Manager, Convenience & Fuel at Sobeys.
Credits
Sobeys: Raynald Pépin, Lisa Mecatti
A campaign proudly created and produced by Camden