Camden helms website makeover for Ontario economic development agency SÉO
Digital strategy and search optimization help reach audience more effectively
In early 2019, the Société économique de l'Ontario (SÉO), a provincial economic development organization, chose Camden Advertising to redesign the SÉO website, based on a comprehensive strategy aimed at improving the reach and effectiveness of this key communications tool.  
 
The SÉO helps francophone and bilingual businesses flourish in Ontario and the rest of Canada, with a strong focus on entrepreneurship, employability and immigration. Camden was tasked with developing a new bilingual, mobile-optimized website that would boost awareness, optimize the user experience to increase program applications and, more broadly, express the brand's vision and values.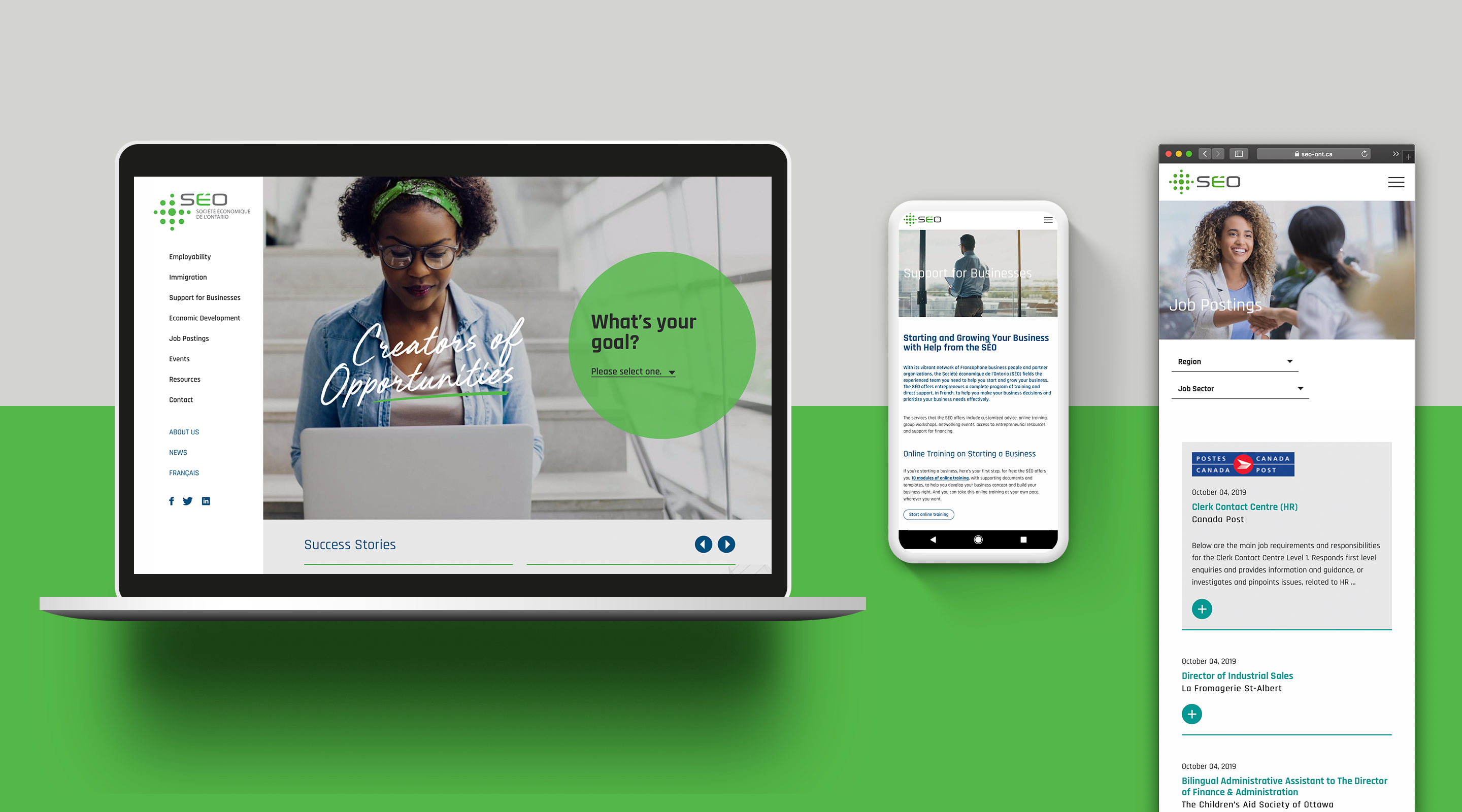 Most clients hear about SÉO through word of mouth, so the agency conducted a full website audit to identify weak conversion areas. Camden then restructured the sitemap to make information accessible and relevant for a wide range of targets, including francophone and bilingual job seekers, recent immigrants and entrepreneurs, employers, partners and government agencies. A clean, updated design was created, and content was adjusted for concision and clarity while enhancing SEO.
 
In addition to the restructured sitemap and streamlined site design, Camden implemented a new CMS for turnkey client-side content management.
 
"Despite facing tight deadlines, Camden rose to the challenge with typical audacity," commented Luc Morin, Executive Director of the SÉO. "From idea phase to online rollout, the agency's experts came up with solutions tailored to our requirements for flexibility, upkeep and support, ultimately delivering a website we can be proud of. I wholeheartedly recommend Camden – a true partner who helped us fulfill our objectives."
 
The website was launched in Ottawa, before an audience of over 140 SÉO partners.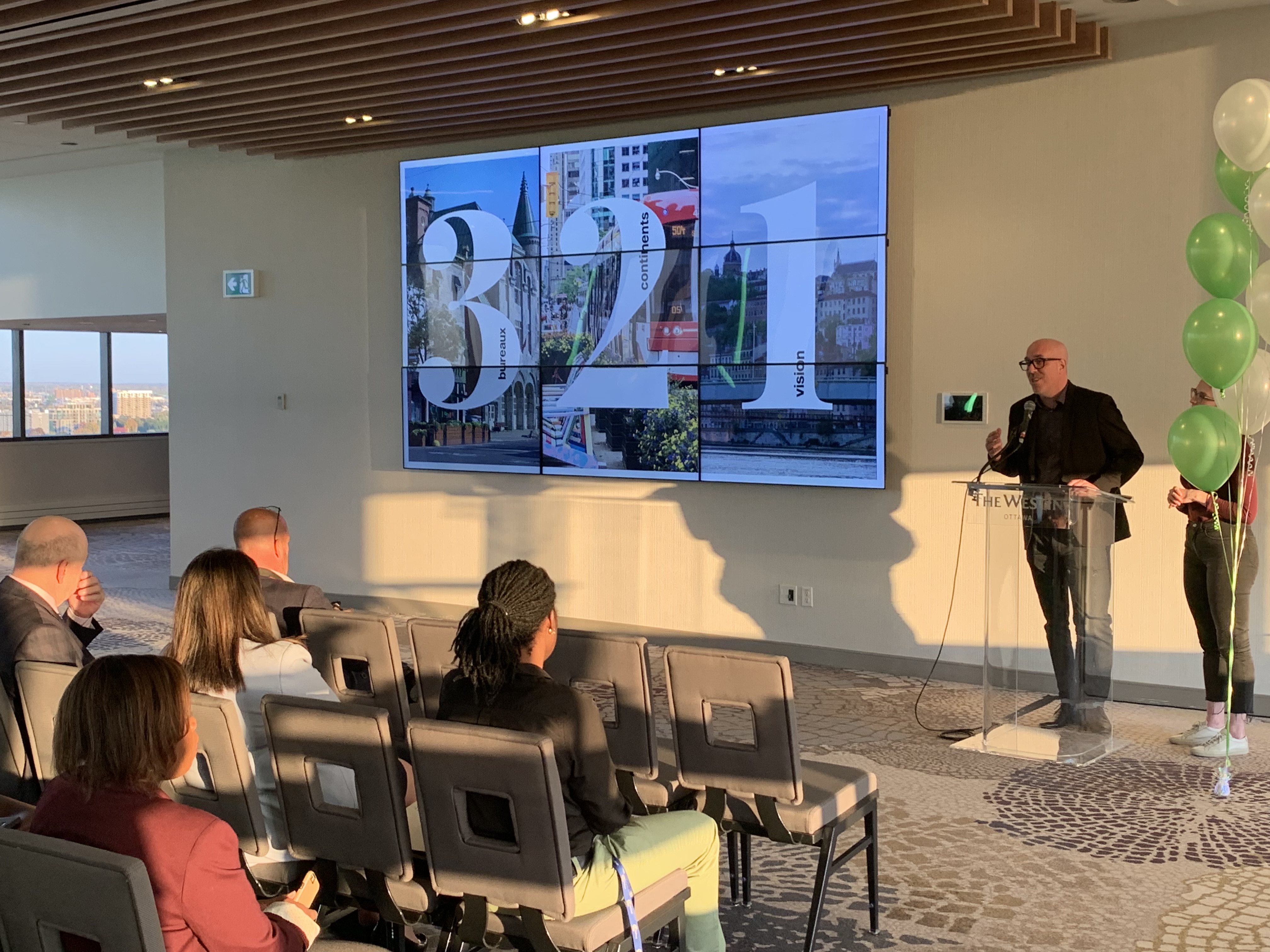 About SÉO
The Société Économique de l'Ontario (SÉO), established in 2001, is a provincial network with a professional team that takes an innovative approach to economic development, entrepreneurship, employability and immigration. SÉO engages all of the Francophone and bilingual community's stakeholders in fostering the prosperity of Ontario and Canada.
 
 
Credits
Client: SÉO – Fatima Zadra, Luc Morin, Sébastien Cadieux
Creative direction: John Dutton
Client services: Camille Poulin
Art direction: Fred Roy
Digital services: Naïma Benbrik
Digital project management: Camille Morin
Programming: André Proulx
Integration: Jessie Gladu