Camden focuses social media strategy for Transitions lenses
Digital strategy, assets and content marketing bring benefits home to new consumers
Montreal, October 8, 2020 – Camden has developed and executed a new digital content strategy for Transitions lenses to boost brand communication and engagement on social media. Rolled out in January 2020, the ongoing campaign leverages engaging original content, brand-driven storytelling and influencer collaborations to reinforce Transitions' position as an innovative, fashion-forward indoor/outdoor lens for a new generation of wearers.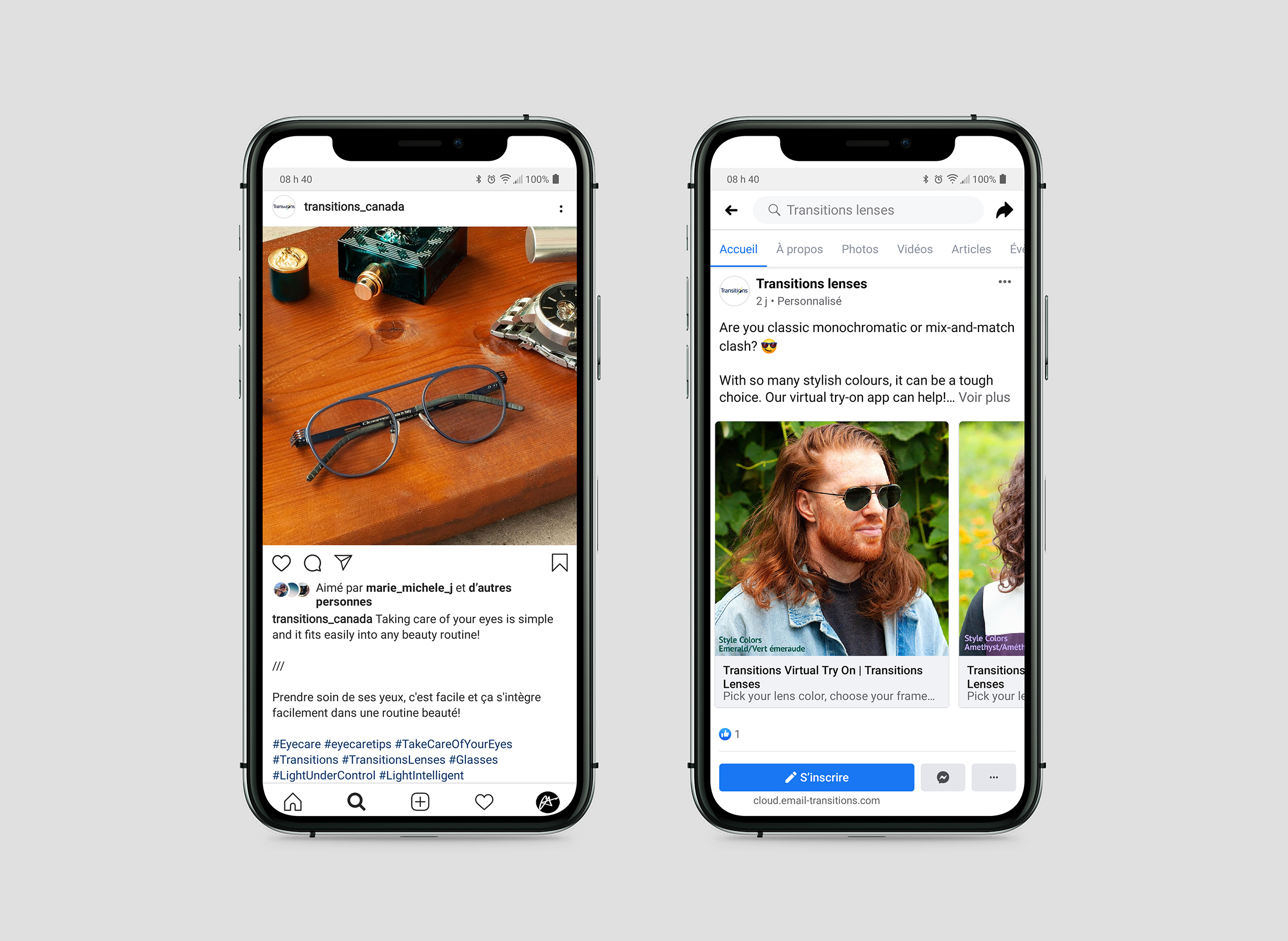 The key challenge faced by Camden's content creation team was coming up with creative ways to highlight dynamic product features using still images. The agency worked from a revised tagline Light under control (for more freedom) and photographed everyday wearers sporting popular looks in an urban setting. Combined with clever, conversational copy, the assets lend a sophisticated look and feel to the brand while clearly demonstrating how "Light Intelligent" lenses shift seamlessly from completely clear to protective tints and colours with exposure to fluctuating outdoor light conditions.
Camden also negotiated an influencer collaboration with champion Canadian heptathlete Georgia Ellenwood, who shared "everyday" stories and posts conveying the freedom and protection that Transitions lenses provide. The collaboration far surpassed campaign KPIs by generating more than 250,000 impressions.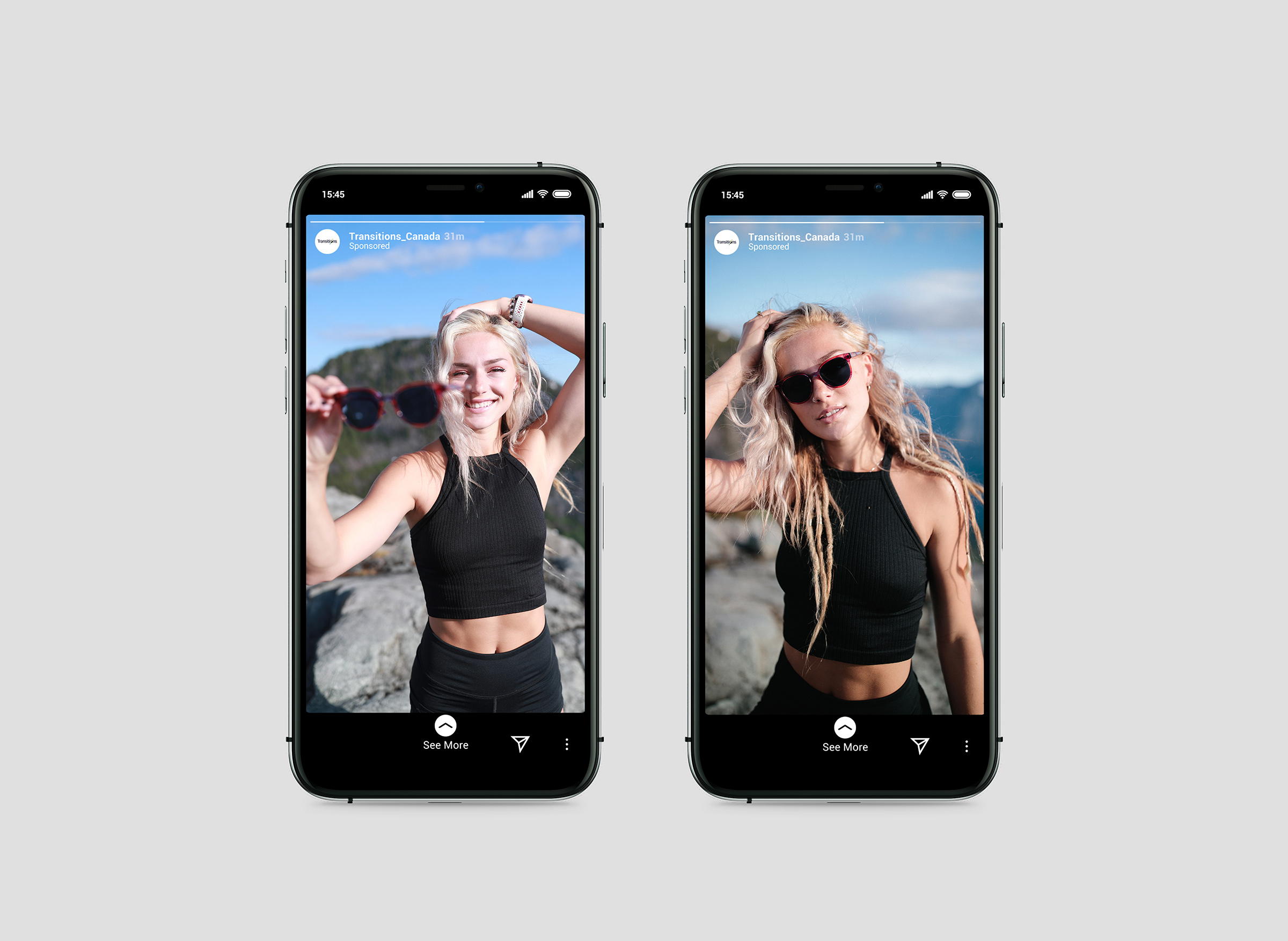 "Camden encouraged us to completely rethink our social media practices," commented Arnaud Rajchenbach, Marketing Manager, Transitions Canada. "The goal was to reach our target with a cohesive, compelling brand story told through content that not only shows consumers exactly what our product does, but brings out the smart, trendy side of Transitions. Camden challenged us to go further, and we went for it. We knew we were in good hands from day one."

The Transitions social media content was produced in both English and French by Camden's Montreal office. In summer 2020, Camden recommended that the separate language versions of the brand's Instagram account be combined to create a single bilingual Transitions platform.

Credits
Client: Isabelle Tremblay and Arnaud Rajchenbach
Strategy: Marc Minart
Creative direction: John Dutton
Client services: Virginie Testaud
Copywriting: Susannah Rubin, Maud Nydegger Ducharme, Yara El-Soueidi
Art direction: Éva Ducharme, Didier Plantard, Mathieu Albert
Product and model photography: Mathieu Albert
Influencer photography: Kalen Emsley