Camden Creates Immersive Open House for Villa Maria High School
New students and parents experience livestream, year-round content and social media interactions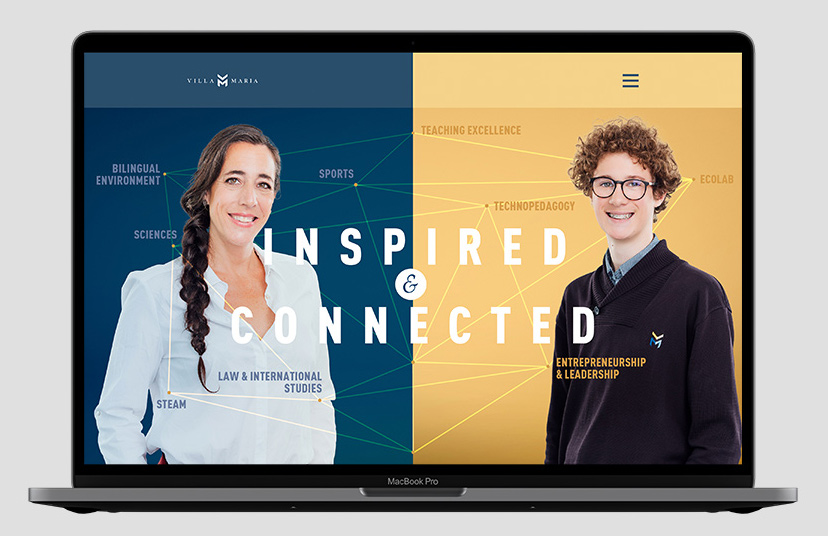 Montreal, September 24, 2020 – For a sixth consecutive year, Camden Advertising was entrusted with marketing Villa Maria High School's open house event. Faced with evolving COVID-19 guidelines, the agency favoured a three-pronged strategy that deployed live, static and interactive components on a dedicated microsite and social media, under the Inspired & Connected campaign theme. 

The goal was to replicate the traditional open house experience for the school's English and French sectors as closely as possible. Camden therefore defined separate journeys for parents and prospective students to account for the distinct behaviours and needs of each audience. 
A pre-recorded virtual video tour featuring student hosts and faculty presenters gave visitors a chance to "choose their own adventure" using Typeform's interactive VideoAsk tool. Parents had two complementary options to experience the live open house: via a livestream from different locations on campus, where student "reporters" interviewed faculty and staff, and by logging into zoom-style Q&A sessions with teachers from different departments. Children were able to follow a live student takeover on social media and use a fun branded filter for their Instagram Stories.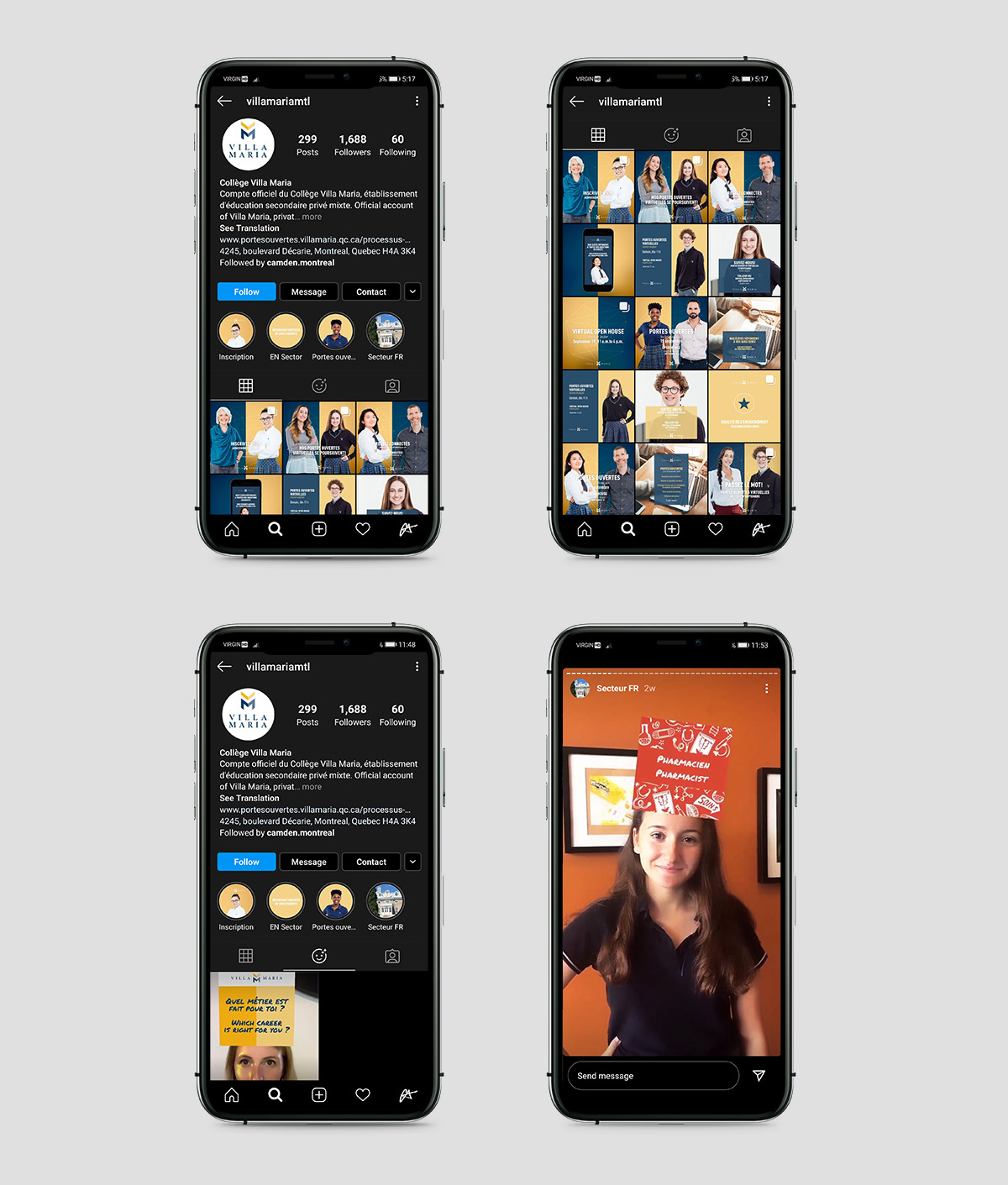 The platform was rolled out in three phases to reflect target needs before, during and after the live event. The virtual video tour will remain online beyond admissions season to boost awareness of the school for the following year's cohort.

"It's been four years since Camden developed our slogan New Ways to Learn for a New World Tomorrow, and it's safe to say that this new world has now arrived," commented Marie Anna Bacchi, General Director of Villa Maria. "To help parents and prospective students experience a virtual Villa Maria open house we needed to account for all possible scenarios without sacrificing structure and quality. Camden made the most of online platforms and tools to bring the open house to people's homes in a way that felt authentic and multidimensional." 

"Open house events are rich sensory and social experiences," said John Dutton, Chief Creative Officer at Camden Network. "Our goal wasn't to take the event and put it online, checking off a list of deliverables, but to re-imagine the experience in light of the limitations and opportunities built into the virtual environment. That approach paved the way for unexpected insights and exciting, creative solutions in the face of largely uncharted territory."
 
About Villa Maria

Villa Maria is a private co-educational high school with a stimulating bilingual learning environment and a proven innovative pedagogical approach that equips every student to thrive in a constantly changing world. 

Credits
Client: Villa Maria High School
Client services: Gabrielle Chartrand, Gabrielle Lusignan
Creative direction: John Dutton
Copywriting: Susannah Rubin, Mathieu Chabot
Art direction: Frédéric Roy
Graphic design: Félix Crépeau
Digital strategy: Marc Minart
Digital management: Margaux Monthieu
Web development: André Proulx, Jessie Gladu
Social media: Maud Nydegger-Ducharme
Media strategy: Camille Poulin, Brooke Verbeek
Translation and quality assurance: Cristina Marziale
Campaign management: Pratik Mistry
Event production: OPC Events
Video production: Véronique Prud'homme
Video direction: Félix St-Jacques