Camden Advertising launches in-house international exchange program
New CamdenX project benefits team members and company culture
Montreal, November 13, 2019 – Camden's strategic expansion over the past two years has been driven by the agency's desire to implement an agile model built around distinct but intertwined skill hubs, with the agency's Montreal, Lyon and Toronto offices working together on a daily basis.
 
Close collaboration – 6,000 km apart
It all started in spring of 2018, when the Montreal team shot a TV ad in Quebec for the French market. Today, inter-office projects are a daily occurrence – from websites and digital media to transcultural creation for both European and North American audiences.
 
But Camden wanted to go one huge transatlantic step further. How could people who would otherwise never have met experience the concrete benefits of being part of an international group? Was there a way to share the company culture beyond video conference calls and different time zones?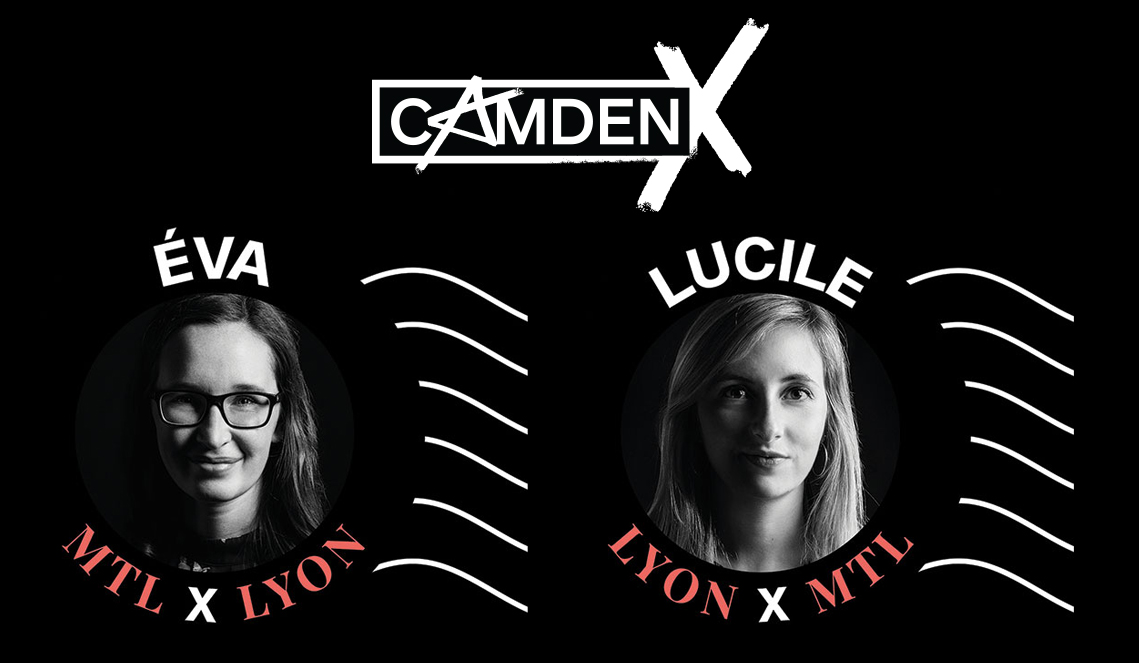 Meeting growth hands-on, with CamdenX
Camden found a way to cross the hurdle of international integration with the launch of CamdenX, a win-win inter-office exchange program that enables employees to explore new skills in a new city, while developing and producing their own engaging content for the group.
 
Motion designer Lucile Coche (Lyon) and graphic designer Éva Ducharme (Montreal) formed the first pair, swapping offices and everyday life for two exciting weeks in May, both documenting their experiences of CamdenX in short videos.
 
Lucile pitched in on Montreal's daily operations while also creating an animated film marking the group's first anniversary on May 24.
Meanwhile, Éva joined the Camden Lyon team for two weeks and created an animated film about the city's art and culture. 
"An agency is nothing without the passion and expertise of its teams," said Marie-Michèle Jacques, Executive Vice President and Partner, Camden Group. "Our international project is first and foremost a human project, combining individual skillsets and personalities to create a vibrant atmosphere and offer our clients even more. Seeing our employees welcome their colleagues with open arms, showing them the city's sights and hidden gems – it was truly touching. We can't wait to announce the next pairing."