October 2022
Art for more than art's sake
This might be an unpopular opinion in the world of fine arts, but we think that art is all about the brand. In fact, museums and galleries have their own industry terminology for their type of branding: the word "reputation". A visual artist's brand means that their work can be worth more in dollars than its esthetic value might suggest. In Camden's October newsletter, we look at the ways art is going beyond the canvas to bring change to our real and digital worlds.
MUST-READS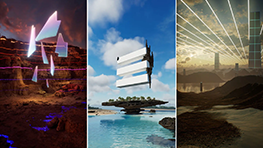 Cool images for a warming planet
British artist John Munro's multi-screen 50-50 project brings a digitally surreal esthetic to images of our planet within a context of the ongoing climate catastrophe. Originally exhibited this summer in Copenhagen, the work was displayed at the United Nations Headquarters in New York during last month's Climate Week. This article examines whether art can hope to inspire viewers to save the planet.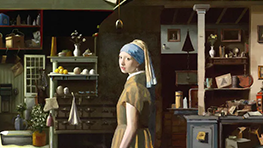 A.I. of the beholder
Ever heard of "outpainting"? Neither had anyone until last month, when the DALL-E 2 machine learning digital image generation software introduced this eye-popping addition to its artificial intelligence art toolbox. Take an image and you're able to create the unseen view outside the frame. Suddenly Vermeer's Girl with a Pearl Earring is no longer a portrait on a mottled background but an entire seventeenth-century Dutch interior with the girl at its centre.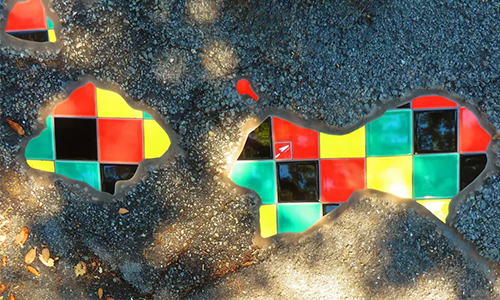 Ememem's mosaics
One of the many reasons to visit Lyon is the street art of local artist Ememem, who uses colourful tiles to fill in the city's potholes with unique mosaics. As a sort of French Banksy, Ememem's identity has remained a secret so far, as his art brightens up urban surfaces while highlighting the need for infrastructure work. Another reason to visit Lyon is to come say hi to the Camden team who moved into a stunning new office space in the city's 4e arrondissement last month.
SNAPSHOT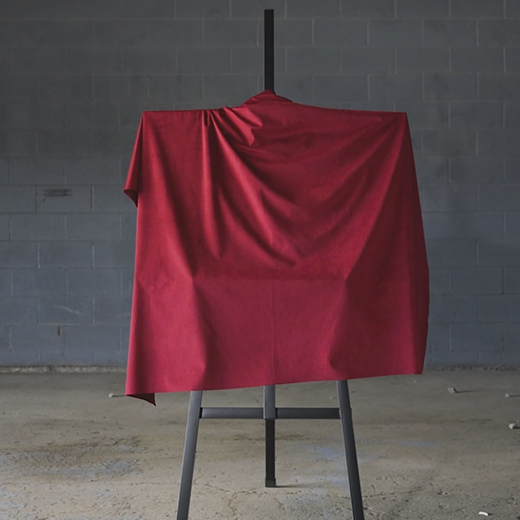 An artistic mystery?
One of our clients (shhh… don't ask who!) asked us to produce a teaser video for next March's unveiling of their new logo designed by our Montreal creative team, so we came up with a theme inspired by an Old Master portrait. Sometimes the reveal of a project is worth waiting for!
BY THE NUMBERS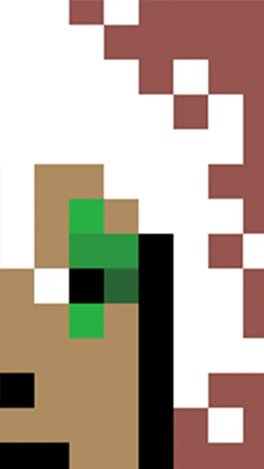 532
US$532 million is the price of the biggest NFT sale in history. But was it art? No. And was it even a sale? Not really! This Cryptopunk sold exactly one year ago and flew under the mainstream news media's radar because the owner sold it to themselves. No wonder NFTs are starting to get a bad name...

Source
EARWORTHY
Can A.I. make great art?
That's the question asked (and maybe answered – you'll have to listen to find out!) in this episode of Slate's What Next: TBD podcast. The hosts discuss the controversial case of a recent art competition winner in Colorado who created his artwork using the artificial intelligence tool Midjourney. Should he have won? And what did the competition's losing artists think? The answer might surprise you...